News
Your HealthFirst
Services
Providers
Great News!
HealthFirst is now managing Mascoma Health Center on an on-going basis.
You will still see our traditional staff but there will be more staff and new Services.
Behavioral Health, help with Insurance and Education are now part of our services!
The phone number is still 603-523-4343, but the calls are being answered by the HealthFirst system.
AND … Mascoma Health Center will now be a Federally Qualified Health Center with new federal funding!
Want more information on HealthFirst? Go to HealthFirstFamily.org


Mascoma Community Health Center
Comprehensive and integrated medical, dental and behavioral health care! Mascoma Community Healthcare offers quality, stability, access, and affordability for all.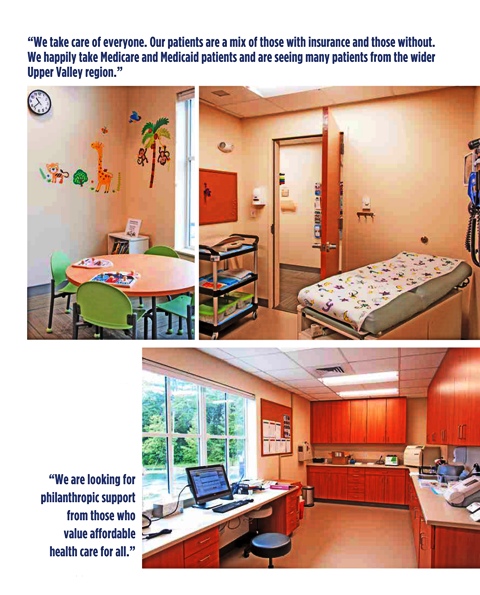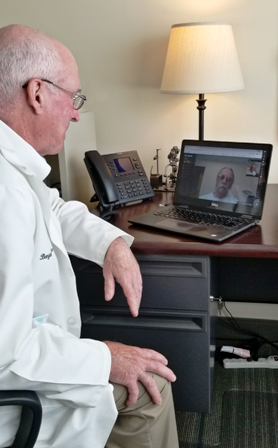 ---
Mascoma Community Health Center
What?
A community owned and operated, non-profit health center that meets health and dental needs.

Where?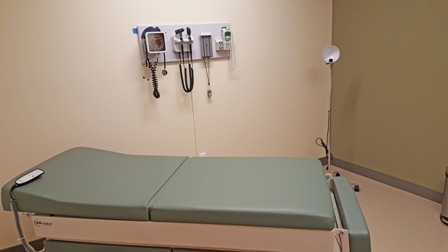 Corner of Route 4 and Roberts Road in Canaan.
5 miles east of Enfield and 2 miles west of Canaan
Why?
°Affordable Costs
°Comprehensive Care – Health, Dental, Labs, and Education.
°Local Control – Local accountability by Patient Orientated Board of Directors
°Easy Access – Route 4, but not high traffic
°In-Depth Care – More time with staff and more coordination
°Open to anyone – Families, Young, Old, Insured, Un-insured
Can I use my insurance?
Yes. The health center will take most major policies.
Can I get insurance?
Yes. Our staff will help you to explore insurance options.




HealthFirst's Nature of Good Health Care
Mascoma Community Health Center offers several general practitioners who are teamed together to give every patient more depth in their care and coverage. The health care providers work as a team with other services of the clinic like lab services.
Medical care includes pediatrics, family practice, women's health services, and education.
Medical care also includes a dentist and dental hygienists.
Medical care is coordinated with hospitals, specialists, local schools, daycares, senior programs, government programs, Veterans Administration, public housing and community assistance programs.
Assistance in getting insurance and maintaining insurance that is affordable is provided.
HealthFirst's Access to Good Health Care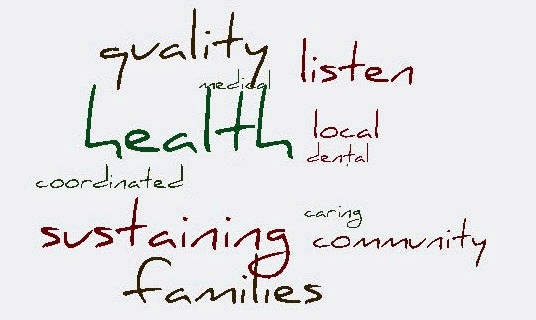 Good health care is local. It serves the entire community and entire families. Care is a matter of choice. There are no requirements for use.
Appointments are readily available and happen in a timely manner. Evening appointments are available. Appointments will allow enough time with the professionals to truly understand and manage health problems.
All patients will have access to local hospitals and specialists as needed.
Mascoma Community Health Center Offers:
Primary Medical Care for all ages


Family Practice


Family Planning


Pediatrics


Sports Medicine


Minor Orthopedics


Geriatric Care


Infants and Children


Women's Health Care


General Gynecology


Minor Skin Procedures - Stitches, etc.


Dental Care


Behavioral/Mental Health Care


Preventive Health/ Screenings


Care Coordination


Nutrition Services


Health Education and Community Outreach
HealthFirst Assures Quality Control of Good Health Care
Good Health Care has built in quality control. We try hard to assure:
an organized health team that integrates patient, doctor, nurse practitioner, lab services, rehab, social services, mental health counseling, pharmaceuticals, nutrition, and dental care


close communication between the patient, the providers and between providers


that the team coordinates external services


full communication with the patient regarding plans, procedures, results and revisions


that the patient shares in the decision making with understanding, cooperation and agreement


that there is sufficient time available for the communication and coordination


independent quality control to review records and patient history to assure that the goals for communication, understanding, decision sharing and coordination with external services is achieved


integration of team health care around a patient that include the doctor, lab services, rehab, social services, mental health counseling, pharmaceuticals, nutrition, and dental care
Mascoma Community Health Center Dental Care Team
Dental Care is Managed by Mascoma Community Healthcare in partnership with HealthFirst
Mona Elzarka, DMD
Dr. Mona Elzarka's gentle demeanor, natural compassion and caring puts patients at ease and helps make each dental experience a pleasant one. Her passion and dedication to dentistry is fueled by her desire to provide the highest quality dental care for her patients. She aspires to develop a bond of trust and confidence with her patients while delivering comprehensive dental treatment.
Educations and Continuing Education
Dr. Mona Elzarka received her Doctor of Dental Medicine degree from the University of Montreal School of Dentistry in 2008. Upon graduation, Dr. Elzarka completed a General Practice Residency Program at Montefiore Medical Center in New York. She has extensive experience with full mouth dental rehabilitation and cosmetic dentistry, which include porcelain veneers and crowns, dental implants for replacement of missing teeth and Invisalign. She is very passionate about dentistry and takes pride in providing effective patient education with attention to detail. Each year, Dr. Elzarka dedicates numerous hours of continuing education courses to stay on the cutting edge of the latest advancements in all aspects of general dentistry and provide the most up to date optimal care to her patients.
Outside the Office
Dr. Elzarka is a resident of Lebanon and enjoys spending time volunteering in her community. In the past few years, she has been participating in The Connecticut Mission of Mercy Free Dental Clinic which provides free dental care to the underserved and uninsured in Connecticut. In her spare time, she enjoys playing soccer, hiking, kayaking, practicing yoga and spending time with family and friends.
Chentel McGraw, RDH
Chentel graduated from NHTI-Concord in 2021 as Vice President of her class. Prior to Chentel becoming a Registered Dental Hygienist, she was a Certified Dental Assistant focusing on general dentistry and periodontology. She has always had a great passion for dentistry, and this shows through her compassion and dedication to her patients.
In her spare time outside of the dental office, she enjoys being outside and spending time with her two children and husband. Chentel lives in the Upper Valley.
Katherine (Katie) Howard, Dental Assistant
I am a new resident of Canaan. I graduated from NHTI in 2016 from the dental assisting program. I am very passionate about dentistry and love helping patients achieve happier and healthier smiles. I understand the dental office is not everyone's favorite place to be, and I strive to make it as enjoyable of a visit as I can with my quick wit and fun sense of humor.
I have a well rounded background in all fields of dentistry from oral surgery and periodontal surgery to general and cosmetic dentistry. I am constantly taking the initiative to further my education outside of the dental office to continue to stay up to date on the best patient care available. It is my duty to be the best patient advocate I can be and ensure they are receiving the highest standard of care I can provide from the assistant side.
When I am not in the office I enjoy spending time with my mother-in-law operating our side business making dog treats and enjoying time with my boyfriend, our dog, and both sides of our family. We are avid anglers - don't be shy to say hello if you see us on the local waters or at the local farmers markets!
Mascoma Community Health Center Medical Care Team
Medical Care and Behavioral Health are Managed by HealthFirst
Ben Gardner, MD, Medical Director
Ben has been a doctor since 1996. He provides family medical care, pediatrics, sports medicine, and minor orthopedics. He serves as the school doctor for Cardigan Mountain School as well as the health center's Medical Director. He previously served as a physician with Dartmouth College Student Health Services, and Assistant Medical Director at Phillips Exeter Academy. He served for 16 years as the Medical Director at Choate Rosemary Hall, supervising 19 medical staff serving 850 students and 32 athletic teams. He also served as an Assistant Professor and Clinical Instructor at Yale University. Ben received his undergraduate degree from Princeton University and his medical degree from the Geisel School of Medicine at Dartmouth. Active in sports, he has coached lacrosse and hockey for the Upper Valley youths. Ben lives in Enfield.
"I'd be honored to welcome you and your family to HealthFirst Family Care Center Canaan, where you'll find a caring team of providers ready to get to know you."
Isabel Watts, MSN, APRN, FNP-BC Family Nurse Practitioner
Isabel received her BSN and MSN from Massachusetts General Hospital Institute of Health Professions. She completed a fellowship in community health and family medicine at Lamprey Health Care in Newmarket, NH.  Isabel is passionate about preventative medicine and patient centered care. As a family nurse practitioner,  Isabel enjoys taking care of patients across the lifespan, and supporting whole families in care decisions. In her free time, she enjoys cooking, hiking, spending time with her family and playing with her baby.
"I love nursing because it combines compassionate care with scientific thinking and problem-solving. I enjoy building collaborative relationships with patients and making them feel heard, believed, and supported."
Rachel Hansen, MSN, APRN
Rachel graduated from Colby-Sawyer College with a Bachelor of Fine Arts in graphic design. Shortly after graduating, she felt passionate about pursuing a career that would make a difference in peoples' lives, so she completed her science pre-requisites and entered the field of nursing. She received her BSN from the Massachusetts College of Pharmacy and Health Sciences through an accelerated post-baccalaureate program. After being accepted into Dartmouth-Hitchcock's nurse residency program in the trauma unit, Rachel continued practicing for many years at Dartmouth-Hitchcock in the inpatient medical-surgical towers as a float nurse. Following her time at Dartmouth-Hitchcock, Rachel entered the family nurse practitioner program at Rivier University. While continuing to work, she successfully completed her studies, received her MSN as a family nurse practitioner, and became a Board-Certified Advanced Practice Registered Nurse (APRN). Rachel loves to spend time in the woods with her husband, daughter, and energetic wirehaired pointing griffon.
"I am passionate about providing quality and compassionate care to my local community and am beyond excited to be a part of the Health First of Canaan family."
---
Board of Directors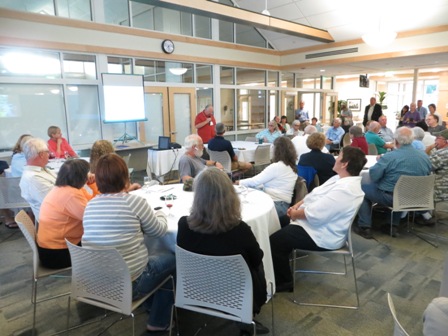 The new Mascoma clinic is owned and operated by a non-profit corporation located in Canaan. The management of the corporation is by a Board of Directors. The Board sets budgets and fees, hires and fires, sets management policy and evaluates the effectiveness of the service.
The Board is organized to include a maximum of 25 members of which 51% must be patients of the health center.No one receiving compensation may be a voting member of the Board. In the future, nominees for new Directors will be selected by a committee of community members and existing Directors. Suggestions for Directors come from the patients in the communities. Terms for Board members will be two years and staggered.
There are committees reporting to the Board of Directors on various topics, and the committees are composed of Directors and community members who are not Directors.
All Board members, as well as employees, must follow very strict rules prohibiting conflicts of interest.
Board Members
Board Chairman: Sandra Hayden, Canaan
Matthew Mackwood, MD, Canaan
Sean Murphy, Canaan
Denis Salvail, Canaan
Louis Shelzi, Canaan
Katie Silvius, Enfield
Charles Townsend, Canaan
Bill Warren, Enfield
Karen Wolk, Canaan
Mike Samson, Canaan - Ex Officio


We have a very talented team!
Read their BIOGRAPHIES here!
Board Links:
Health Center Finances:
Please note: This is a historic video and many of the board members and providers have changed over the year.