Local Health Care
The Plan
In Action
Board
You Can Help
Future
Great News!
We are now registering new patients! We are scheduling office visits now for appointments starting on Monday, June 12, 2017.
---
Comprehensive and integrated medical, dental and behavioral health care! Mascoma Community Healthcare offers quality, stability, access, and affordability for all.



Corner of US Route 4 and Roberts Road;
5 miles east of Enfield and 2 miles west of Canaan
Patient Registration has Begun!
You may receive a New Patient Registration Packet by emailing director@mascomacommunityhealthcare.org or by clicking here to print one. We look forward to meeting you and meeting your healthcare needs!
Sliding Fee Discount Rate
Mascoma Community Health Center is dedicated to serving all members of the community regardless of income or insurance status. The Health Center will accept most traditional insurance, including Medicare, Medicaid, and Tricare. For people without insurance or insurance with a large deductible and who have limited resources, Mascoma Community Health Center has a fee for service that is discounted based on family size and income – known as a Sliding Fee Discount Rate. Click here to learn more about the discounts.
Staffing is Almost Complete!
Staff and provider recruitment started last November and is nearly complete for the first phase of operations. Three doctors, a Licensed Clinical Social Worker and Nurse will be with the Health Center when it opens in June. All three doctors have practiced in the Upper Valley and two live in Enfield. They will be accompanied by a Clinical Director, Biller & Coder, Intake Manager and a Medical Assistant. A dentist, dental hygienist and dental assistant are currently being reviewed and will join the practice by the end of the summer. The goal is to serve up to 1,800 patients by July of 2018. All providers will begin an extensive training program on the electronic health records system and Health Center policies on May first.

Donna Ransmeier was the first to join the Health Center team. She will serve as Clinical Director for the Health Center and manage everything except for the medical and dental providers who will answer to a Medical Director and Dental Director respectively. Donna recently was employed as Director of Healthcare Information Systems and Quality/Blueprint Project Manager at Little Rivers Healthcare in Bradford, Vermont. Prior to that she worked with Vermont Information Technology Leaders as an eHealth Specialist/Electronic Health Record Implementation Specialist working with the community health centers in Vermont. She has had seven years of experience as the Clinical Care Coordinator for the Concord, Vermont Health Center and Danville, Vermont Health Center where she also served as Behavioral Health Provider/Psychologist. Prior to working in community health centers, she served both Coos and Grafton County Attorneys as the Director of their Victim-Witness Programs over a 13 year period. Donna has a Masters in Clinical Counseling Psychology and is a PhD candidate in Clinical Neuropsychology at the University of Minnesota.
Our doctors include Dr. Carrie Webber who will also be our Medical Director, Dr. Benjamin Gardner who will focus on pediatrics as well as family care and Dr. David Beaufait who has an existing practice in Family Medicine in Enfield and will devote two days a week to Mascoma Community Health Center.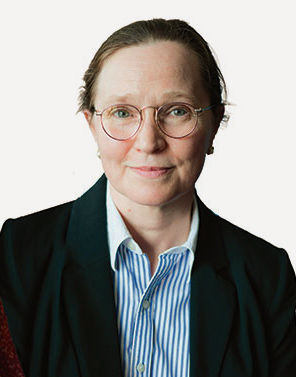 Dr. Carrie Webber has practiced as a family medicine doctor for 25 years, most recently as a primary care physician with the Mt. Ascutney Hospital and Health Center in Windsor, Vermont. Her areas of practice include family practice and women's care. She served for seven years as a primary care physician at the Newport Health Center/FQRHC Newport, New Hampshire and for seven years with the Family Practice Physician Group at the Family Health Center in Lebanon, NH. Dr. Webber received her medical degree from the Geisel School of Medicine at Dartmouth and her undergraduate degree from University of Colorado. She has received many awards and honors, most notably the AMA Physicians Recognition Award for Continuing Medical Education. Dr. Webber and her husband are long time residents of Lebanon, NH.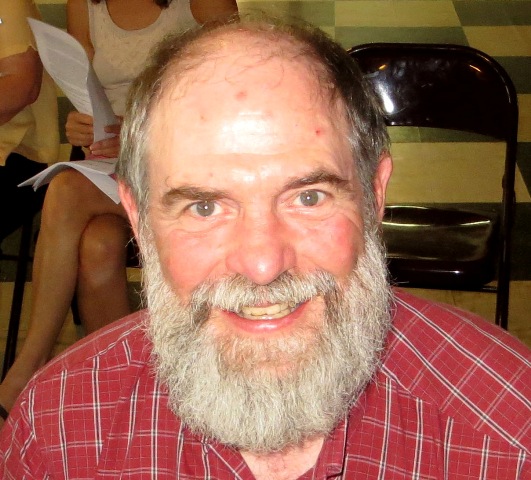 Dr. David Beaufait is a family medicine doctor in Enfield, New Hampshire and is affiliated with multiple hospitals in the area, including Alice Peck Day Memorial Hospital and Dartmouth-Hitchcock Medical Center. He received his medical degree from University of Washington School of Medicine and has been in practice for more than 35 years. Dr. Beaufait's practice includes the full scope of family practice including pediatrics, adult medicine, normal gynecology, geriatric medicine, minor orthopedics, and minor skin procedures. He maintains a half time practice at Doctors Who Care in Enfield, New Hampshire and has joined Mascoma Community Health Center to expand his assistance to the Mascoma community. Dr. Beaufait volunteers at the Good Neighbor Health Clinic in White River Junction, Vermont. David graduated with honors from the University of Washington School of Medicine. He had a fellowship from Department of Family Practice and Community Health, Temple University, Philadelphia, PA, believes that Medicine is a teaching vocation and has published numerous papers. Dr. Beaufait lives in Enfield.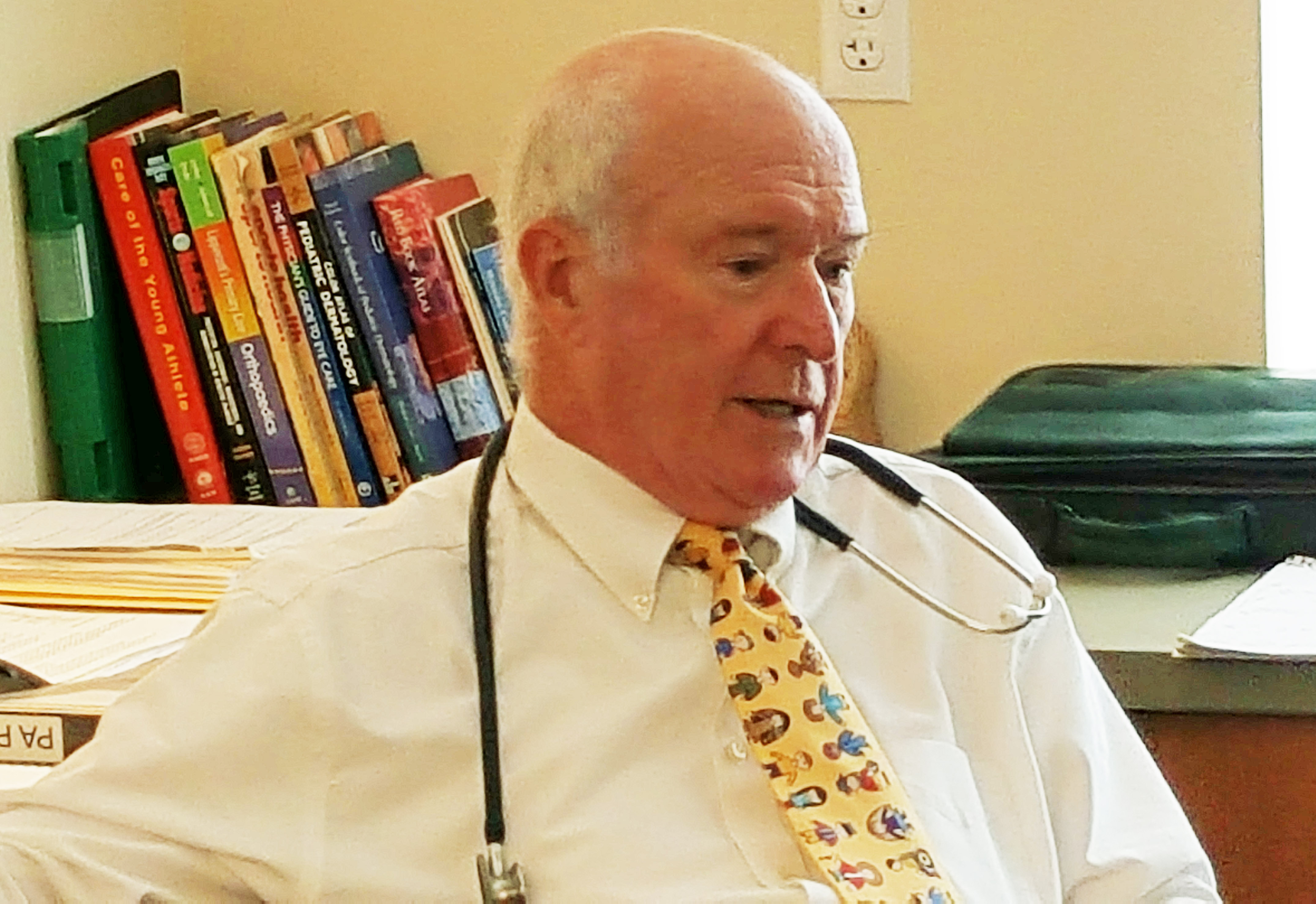 Dr. Ben Gardner has been a doctor since 1996. He will provide family medical care, pediatrics, sports medicine, and minor orthopedics. Most recently, he has served as a physician with Dartmouth College Student Health Services, and Assistant Medical Director at Phillips Exeter Academy. Previously, he served for 16 years as the Medical Director at Choate Rosemary Hall, supervising 19 medical staff serving 850 students and 32 athletic teams. He also served as an Assistant Professor and Clinical Instructor at Yale University. Ben received his undergraduate degree from Princeton University and his medical degree from the Geisel School of Medicine at Dartmouth. Active in sports he continues to coach lacrosse and hockey to Upper Valley youths. Ben now lives in Enfield but has been a long term resident of the area.
Construction is Complete!!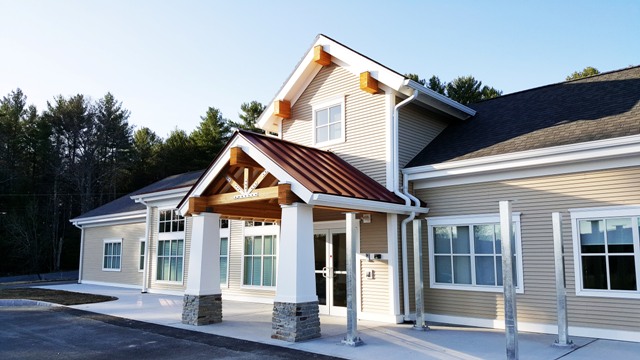 The practice will start seeing patients on June 5, 2017.
---
Mascoma Community Health Center
What?
A community owned and operated, non-profit health, dental, and behavioral health center

Where?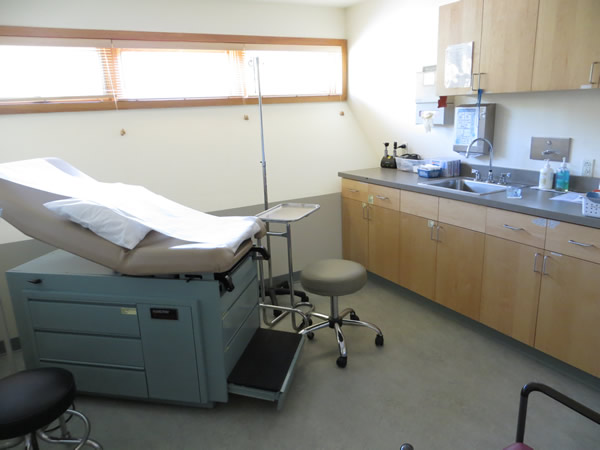 Corner of Route 4 and Roberts Road in Canaan
Why?
°Affordable Costs
°Comprehensive Care – Health, Dental, Behavioral Health, Labs, and Education.
°Local Control – Local accountability by Local Board of Directors
°Easy Access – Route 4, but not high traffic
°Long Hours – Nights and weekends
°In-Depth Care – More time with staff and more coordination
°Open to anyone – Families, Young, Old, Insured, Un-insured
How do you know it will save money and offer quality?
There are more than 10 community health centers operating in New Hampshire now that save 50% of the cost of primary care and offer high quality, comprehensive care. We are modeling our clinic after their success.
Can I use my insurance?
Yes. The health center will take most major policies.
Can I get insurance?
Yes. Our staff will help you to explore insurance options.
What you can do now!
We have received 2,700 pledges to use the new health center in 2017. We want you to join with us and your neighbors now that our practice is open.
It's feasible. It's real. It will be of great service to kids, mothers, workers, seniors, low income families and our communities but it won't happen unless use it.
Local – Quality – In-Depth – Convenient – Lower Cost
Health, Dental, Education, Behavioral Health all in one location.
Better quality, more accountability and greater savings.
---
Mascoma Community Health Center
Coming to the corner of US 4 and Roberts Road, Canaan in 2017!

PO Box 550, Canaan, NH 03741
603-523-4343
The Plan: Create Good Health Care!
The Nature of Good Health Care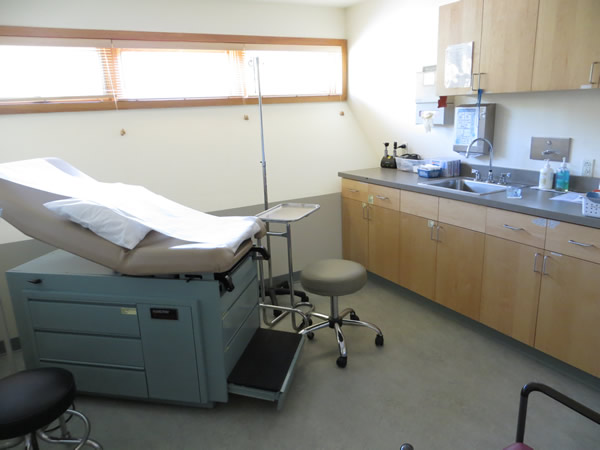 Good Health Care offers several local general practitioners who are teamed with a specific nurse practitioner to give every patient more depth in their care and coverage and at least two care providers that the patient knows personally and feels comfortable with. The health care providers work as a team with other services of the clinic like lab services.
Medical care should include pediatrics, pre-natal and professional mid-wives
Dental care including a dentist and dental hygienists should be included.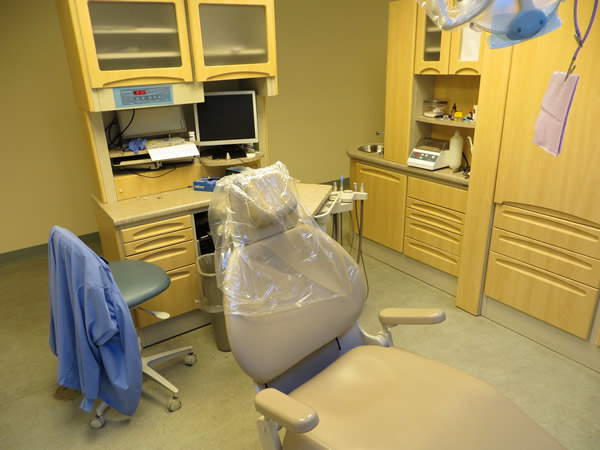 Laboratory services, Physical Therapy, Pharmacy, Nutrition, Therapy, Hospice, Home Visits and minor X-Ray services should be available.
Medical care should be coordinated with hospitals, specialists, local schools, daycares, senior programs, government programs, Veterans Administration, public housing and community assistance programs.
Assistance in getting insurance and maintaining insurance that is affordable should be provided.
Access to Good Health Care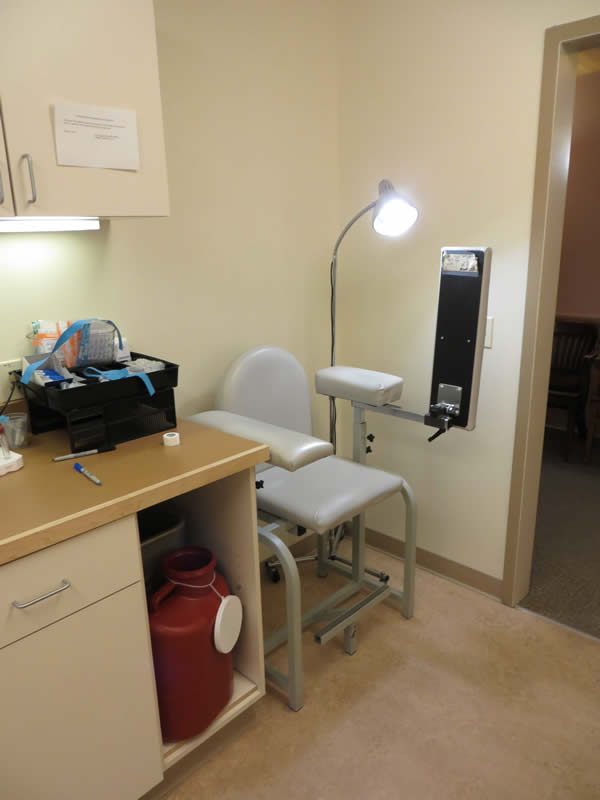 Good health care should be local. It should serve the entire community and entire families. Care should be a matter of choice. There should be no requirements for use.
Appointments should be readily available and happen in a timely manner. Evening and weekend appointments need to be available. Appointments should allow enough time with the professionals to truly understand and manage health problems.
We should try to include current primary care doctors if possible. All patients should have access to local hospitals and specialists as needed.
Quality Control of Good Health Care
Good Health Care has built in quality control. It assures:
an organized health team that integrates patient, doctor, nurse practitioner, lab services, rehab, social services, mental health counseling, pharmaceuticals, nutrition, and dental care


close communication between the patient, the providers and between providers


that the team coordinates external services


full communication with the patient regarding plans, procedures, results and revisions


that the patient shares in the decision making with understanding, cooperation and agreement


that there is sufficient time available for the communication and coordination


independent quality control using a patient advocate to review records and patient history to assure that the goals for communication, understanding, decision sharing and coordination with external services is achieved


integration of team health care around a patient that include the doctor, a nurse practitioner, lab services, rehab, social services, mental health counseling, pharmaceuticals, nutrition, and dental care
Financing Good Health Care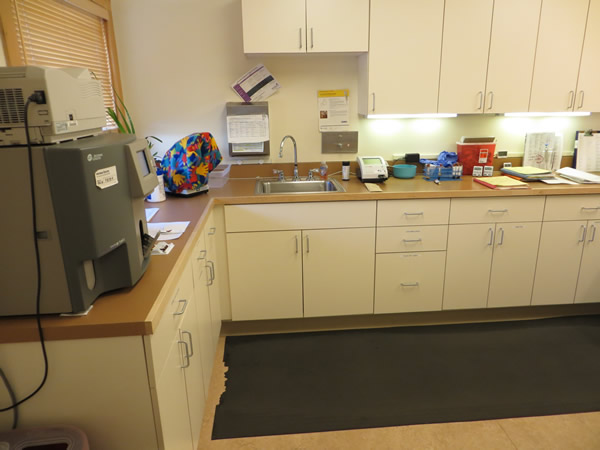 Cost of Care that is affordable assures that the cost of professionals, drugs, tests, procedures and rehab are as reasonable as possible, fair for all and the same for insured and uninsured patients.
It should adopt a sliding scale system for those who can't afford insurance or full payment for service based on what they can afford.
Work with other community health centers to develop insurance policies that are affordable.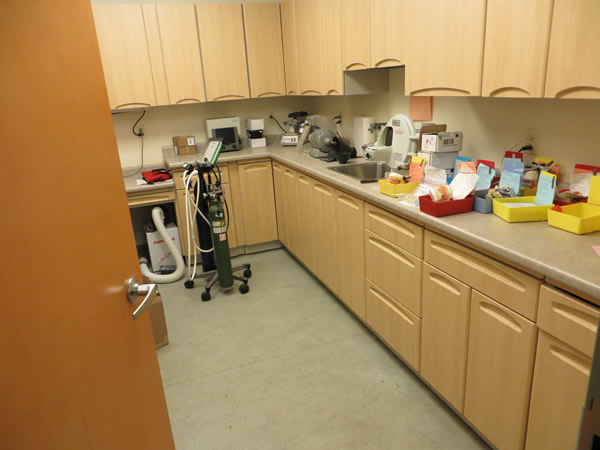 Reduce waste and duplication of service and offer service in the lowest cost environment (not an emergency room).
The goal is to cut primary care costs by 50% and drug costs by at least 75% and reduce or stabilize insurance premiums to keep insurance affordable.
New money isn't needed – there is enough existing money to fund the change.
Accountability in Good Health Care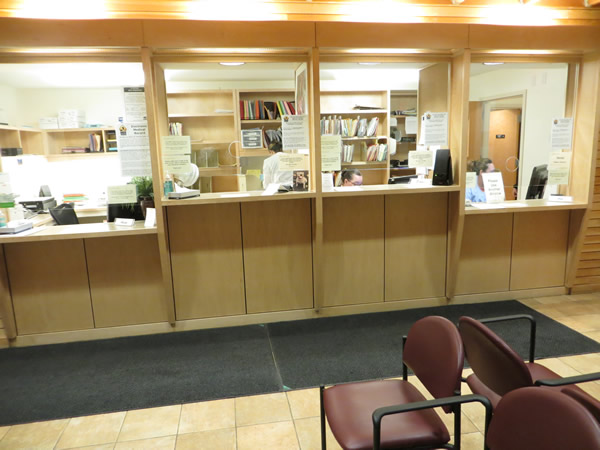 This clinic would be controlled by the users in the community, not by a hospital or the State or federal government or a town government. It would be funded by the users with a shared sense of responsibility and shared expense but with generally much lower expense.
Goals, History & Progress....
Vision Statement
Mascoma Community Health Center promotes health in our communities through our health center, that draws local resources together to provide personal, affordable, accessible, quality care.
Mission Statement
Mascoma Community Healthcare, Inc. is a 501(c) (3) non-profit organization dedicated to:
Operating a health center that will be designed, managed, and supported by the communities it represents


Serve the health needs of the Mascoma Valley which includes Canaan, Dorchester, Enfield, Grafton, Orange and beyond


Provide affordable healthcare regardless of insurance status and based on ability to pay


Mascoma Community Healthcare will provide comprehensive services including primary care, dental, behavioral health, laboratory and pharmacy. Future services envisioned include physical medicine and rehabilitation and x-ray.

The Mascoma Community Health Center :
Provide the highest quality of care to improve individual and community health


Make access to high quality healthcare practical and affordable


Include individuals and their families in shared decision making regarding their health


Engage individuals, their families and the community to work toward comprehensive health


Assure time for individuals, families, and care team to fully communicate regarding health issues and care plans


Coordinate integrated healthcare with individuals and all care teams


Assure accessible hours for working individuals and families


Support the well-being and needs of our staff and their families


History
Under the sponsorship of the Town of Canaan, a citizen dialog about health was undertaken for the five towns in May of 2013. All members of the five Mascoma Valley communities were invited to share their thoughts on what constituted good health care as well as their fears and concerns. More than 400 people from Grafton, Orange, Dorchester, Canaan, and Enfield participated in nine community wide meetings between May and December 2013. People spoke to their frustration with rapidly increasing premium costs, high deductibles, dropped coverage, and premium sharing. They told of their dissatisfaction with 15-minute appointments, delays in getting appointments and fragmented care where there was little communication between providers.
A steering committee, formed from attendees of these community wide meetings, set about to design a clinic model that offers preventive healthcare, treatment of illness, ob-gyn service, gerontology, family practice, mental health, dental care, x-ray, laboratory and physical therapy services. It will be a clinic that serves children, families, elderly, working moms, people working two jobs, rich, poor, insured, underinsured and uninsured.
The community-wide organizers took the plan back to the communities and asked people to commit to using the health center once built. The clinic has won the support and pledges for the use of the facility from over 2,500 community members that represents about 25% of the residents of the five towns. This pledge number continues to grow.
Organizational Structure and Achievements
A group of incorporators then created a 501(c)3 corporation (with tax exempt status) in April of 2014 that will fund and manage the new clinic under the direction of a 25 member board of directors with 17 directors coming from patients using the facility. The Board includes three physicians, a nurse manager, a nursing educator, a pharmacist, billing coder, architect, medical manager, financial advisors, clinic operator, fundraisers, and public health professionals. A list of Board members and their brief biography is attached.
A location equidistant for all the Mascoma residents located at the corner of Roberts Road and Route 4 in Canaan, NH was optioned by the Board. That site is 5 miles from Enfield, 9 miles from Grafton Village, 2 miles from downtown Canaan and 6 miles from Dorchester.
Facility
After consulting with several engineers and architects the Building Committee has determined that a 10,600 sq. ft. structure can accommodate the planned services of medical, dental, pharmacy, laboratory, radiology, behavioral health and physical therapy. Its design will fit into the rural nature of the community and the immediate surrounding environment. It will be slab on grade and have a wood exterior. The site will be leveled from the center of the property to the north end. The lot includes approximately two acres of the 4 acre site. It will meet all local ordinances as well as any appropriate medical/dental regulations. Septic will be handled on site and meet all certification requirements. Parking will be created to accommodate anticipated traffic flow for a health center servicing 8,000 patients. Appropriate water runoff management will be a component of the site plan.
The cost of the land, building, contingency, engineering, architectural work and closing costs is estimated to be $3,000,000.
Equipment
A complete list of equipment needed and vendors has been prepared. The Start-up budget (sufficient for 5,000 patients) includes:
Office and general areas $65,353, Pharmacy $66,860, Laboratory $348,604, Dental $314,419, Examination Rooms $37,051 and Radiology $100,137. The total budgeted is $932,424. Additional equipment will be added out of cash flow generated by patients over 5,000.
Funding
The project will cost $4,000,000 and will be designed to serve up to 8,000 patients. Initially, staffing and services will be sized for a patient population between 2,400 and 3,600. We are seeking to raise $600,000 in community donations of which $527,000 has already been pledged. A total of $500,000 of local donations will be maintained as an operating reserve with mortgage payments and loans receiving priority.
Business Plan Highlights
Source of numbers: All financial projections are drawn from actual numbers. All equipment costs are actual, full retail costs. Salaries and utilization rates were generated from Ammonoosuc Community Health Services in Littleton, NH, Goodwin Community Health in Somersworth, NH, The Health Center in Plainfield, Vermont and The Uniform Data System (UDS) that is part of the Health Resources and Service Administration. Reimbursement rates were derived from Anthem Blue Cross October 2013 schedules and current Medicare reimbursement rates. Dental rates were obtained from Ammonoosuc and Plainfield. All non-salary expenses were derived from Ammonoosuc and Goodwin and the most conservative (highest) costs were used. Goodwin's Medical Director with 14 years of experience through 2012 sits on the Board of Mascoma Community Health Center. The Director of Ammonoosuc provided all of their financials to use as well as personal guidance. We have used and will continue to use Helms & Company of Concord, NH to independently review our business plan.
Source of patients: Before the business plan was started, Mascoma Community Healthcare solicited 1,600 pledges of people in the five towns who committed to join the new practice. That number has grown to more than 2,700 pledges or 26% of the five towns. Of the pledges, there are at least 150 people from 28 other towns who have also pledged to join the practice.
Make a contribution to support the health center as we organize. It's tax deductible. Checks should be made payable to Mascoma Community Healthcare, Inc. and mailed to PO Box 550, Canaan, NH 03741.
Click to view the final plan from 2013 for healthcare in Mascoma Valley.

Rankings of Health Care Issue Exercise:

Blue boxes mean a total consensus.

Green boxes mean all but one voter agreed.

Red Stars mean that 80% of attendees want to have what is listed.

Green Stars mean that 75% of attendees want what is listed.

Slideshow and Video of the Organization Meeting: May 2013

PDF Version (Slides Only)
YouTube Video (Slides and Narration of Discussion)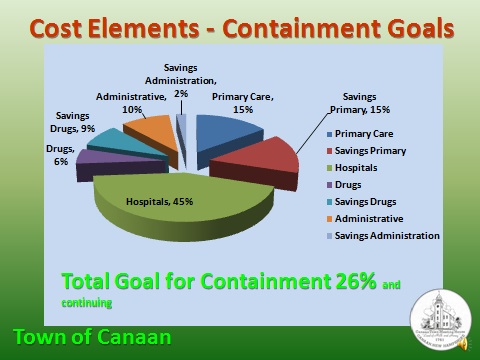 Video from 2012 on how towns, schools, and employers can work together toward affordable care.
Affordable Care Video
Board of Directors
The new Mascoma clinic will be owned and operated by a non-profit corporation located in Canaan. The management of the corporation will be by a Board of Directors. The Board sets budgets and fees, hires and fires, sets management policy and evaluates the effectiveness of the service.
The Board is organized to include 25 members of which about 16 will be voting members and patients (or pledges prior to opening). The remaining 9 members will be non-voting and professionals or people who may eventually provide services to the clinic. No one receiving compensation may be a voting member of the Board. In the future, nominees for new Directors will be selected by a committee of community members and existing Directors. Suggestions for Directors will come from the patients in the communities. Terms for Board members will be two years and staggered.
There will be committees reporting to the Board of Directors on various topics, and the committees will be composed of Directors and community members who are not Directors.
All Board members, as well as employees, must follow very strict rules prohibiting conflicts of interest.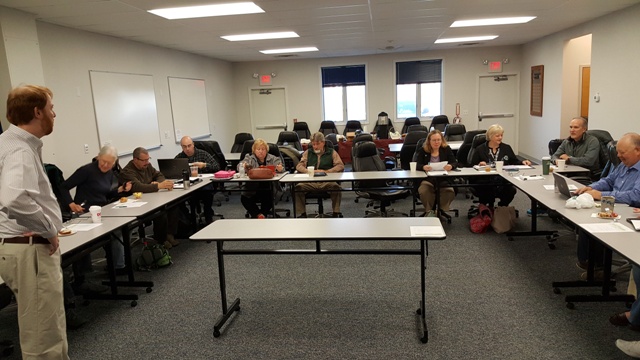 Board Members
Board Chairman: Dale Barney (603)523-4407
Dale Barney, Canaan
Dave Beaufait, Ex-Officio, Enfield
Scott Berry, Canaan
Barry Clause, Enfield
Andy Ware, Grafton
Barbara Dolyak, Canaan
John Dow, Canaan
Karen Ewer Gray, Canaan
Tim Jennings, Enfield
Ed McGee, Ex-Officio, Canaan
Sean Murphy, Canaan
Michael Paine, Ex-Officio, Canaan
Mary Paquette, Canaan
Curtis Payne, Enfield
Mike Samson, Canaan
Alice Schori, Canaan
Chris Partain, Grafton
Peter Thurber, Canaan
We have a very talented team!
Read their BIOGRAPHIES here!
Financial Reports
Misc. Committee Minutes/Reports
Board Committee Chairs:
Executive Committee: Peter Thurber (603)523-9832

Building Committee: John Dow (603)523-3033

Recruitment Committee: Scott Berry (570)412-9474

Equipment & Technology Committee: Peter Thurber (603)523-9832

Finance Committee: Mike Samson (603)523-4501 x 5

Development Committee: Dale Barney(603)523-4407

Nominating Committee: To be appointed


---
Board Minutes Archive
2015
2014
Volunteers Clear the Way!
Thanks to many volunteers who came out in August and September, the Health Center Site was dramatically improved by the trimming of trees on the lot. The vista has beeen opend up so that visitors can enjoy the view of the valley, and everyone can watch the construction unfold as it happens on the hill. The Substantial Completion Date is still scheduled for March 2017!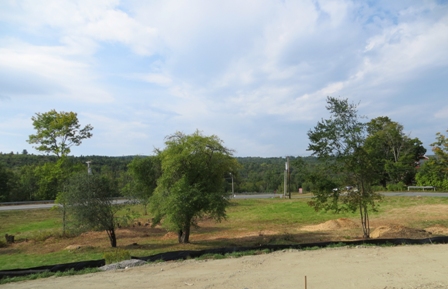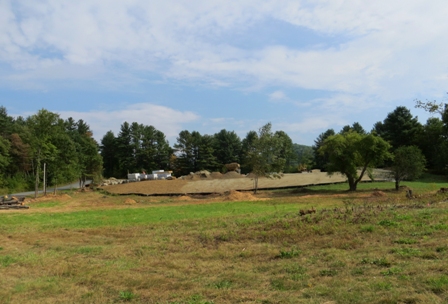 Thank You!!!
Noel Everts
Nick Lupus
Protor Smith
Alice Schori
Barry Clause
Peter Thurber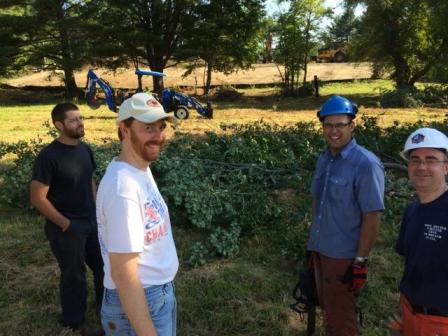 Mark Fisher
Chris Dow
Sean Murphy
Philip Salvail
Mark Mills
David Beaufait
Dave Shinnlinger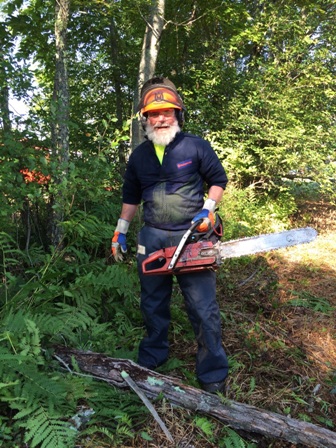 Russell Lester
Denis Salvail
Geraldine Osgood
Scott Berry
Ricahrd Remacle
George Smith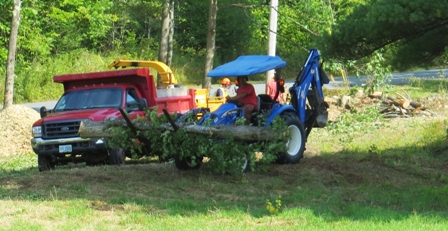 Above & Beyond!
What do you do if you get a proposal to put in network cable for $12,000?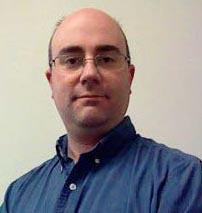 If you are Sean Murphy and you are working on the Equipment and Technology Committee and on the Building Committee and on the Finance Committee, you do the obvious thing. You volunteer to come in as a volunteer and wire the entire 13,000 square foot building for network communications. Thanks to Sean we will save $12,000 that will be invested in care.
Volunteer Project Leadership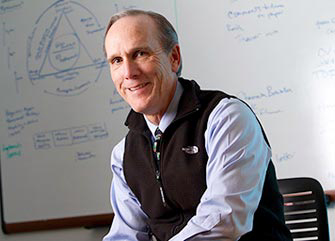 Scott Berry has been involved with health care professionally for years and is part of the Dartmouth Institute. He works nearly fulltime on projects with DI. He also works more than 40 hours a week in addition to his real job as the Project Manager for Mascoma Health Center. Typically, this work would cost in excess of $100,000 a year. For the Mascoma communities, he is doing it as a volunteer.
A Huge Commitment to the Mascoma Community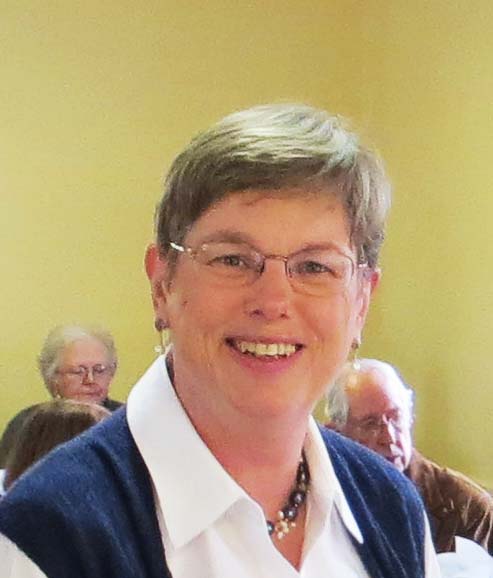 Karen Wolk recently moved to Keene after years in Canaan. She was so moved by the Mascoma communities coming together that she created an endowment this month with a gift of $100,000 to be managed by the New Hampshire Charitable Foundation for the benefit of Mascoma Health Center. If you wish to donate to the endowment fund, please click here.
And these volunteers are not alone. We will be highlighting more of our unsung volunteers as the weeks progress
We Still Need Your Help!
Your donation can help to cover the costs of opening. Click here to give your support!
Total raised to date from loans and gifts is about $4,025,000.
The Right Care. The Right Cost. Right Here. We need your help Right Now!
So far, we have donations of $538,000.
Help us to complete our fund raising drive of $640,000
Thank you for making the ground breaking possible on May 31st!
USDA joined more than 120 members of the Mascoma Community, Randy Cole, our Architect, Horizons Engineering and North Branch Construction in our ground breaking event last Tuesday. This event highlighted the success of the Mascoma community in developing and managing a local health care program. USDA used the groundbreaking as an opportunity to announce that they had increased the loan commitment to MCH by an additional $200,000. Thanks again to all of our 300 donors for your support in funding the operating reserves to assure the project's success.
They have communicated that our ground breaking, our huge number of attendees, our 298 donors, our pledges, our $500,000 in local individual and private foundations made a tremendous impression on USDA.
Just three days later, that goodwill and support became very important. Our lender for the construction loan felt that there was no guarantee from USDA that USDA would pick up the loan on a permanent basis when the work was complete. As a result, we had no interim construction loan for a few days. This temporary loan pays for the actual construction which will be reimbursed by USDA.
We reached out to three commercial lenders to step in but the project would have been delayed at least three months. USDA made it clear that it is dedicated to making this project a success.
They came through when we needed them most. They agreed to provide the interim construction finance. That meant that we no longer needed two closings. We only needed to close with USDA. It also meant that our costs during the first two year would drop by about $150,000. This allows us to stretch our $500,000 in reserves even longer and gives us greater safety. Finally, the overall interest rate for the 40 year loan dropped to 2.75%, a reduction of about a third!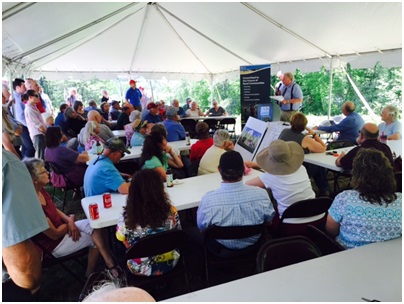 In short, losing the commercial bank loan was a godsend.
On June 27th, North Branch Construction moved equipment in and construction really started. Watch our website for photos and updates.
On July 5th, 8 days after we staredt construction, we signed all of our loan documents with USDA and we will be off and running to the completion date in early 2017.
This is great news because the interest rate will be about a third less and there will only be one closing and one mortgage.
Donations continue to come in. We have received about $7,000 in cash and pledges over the last 30 days.
We excited beyond belief that it's underway.
Mascoma Health Center – A local health center with comprehensive services that's affordable for all.
The Health Center is a $4 million dollar project. The Health Center has received loan commitments for $3,487,000 from USDA Rural Development for this community facility. One is a 40 year mortgage for $2,939,000 for the land and building, and one is an 10 year note for $548,000 for equipment. We have satisfied all of the conditions necessary to secure the loans.
The remaining piece of the financing is to raise the final $100,000 for operating reserves we need to open. This is the money needed to guarantee cash flow during the first two years of operation. We have very cautiously estimated that the cash reserves we need during the first few years is $600,000.
Our goal is to to raise another $100,000 for our first two years of operation.
Local Gifts and Donations
Goal:
Raise at least $100,000 more in donations and pledges from residents and businesses in the Mascoma Valley.
Mascoma Community Health Center is a 501(c)(3) organization and a registered New Hampshire Charity. Your gift is tax deductible

Click Here for Donation Form
that can be mailed to PO Box 550 Canaan NH 03741
OR
Donate by credit card by using the DONATE button in the left side bar.
NOTES:
All gifts to Mascoma Community Healthcare, Inc. are tax deductible. Mascoma Community Healthcare, Inc. is a 501(c)(3) organization and a registered New Hampshire Charity. A copy of all registration documents is available. This organization is locally managed by prospective patients and is not part of a larger institution. Checks must be made payable to Mascoma Community Healthcare, Inc. and should be sent to PO Box 550, Canaan, NH 03741. Tax deduction receipts will be provided to every donor.
Gifts may be made confidentially with the donor's name restricted from public access. Gifts may be made at any time, but our greatest need to open the center is to raise $100,000 by December 2018. Gifts to the facility must be completed by December 1st of 2018.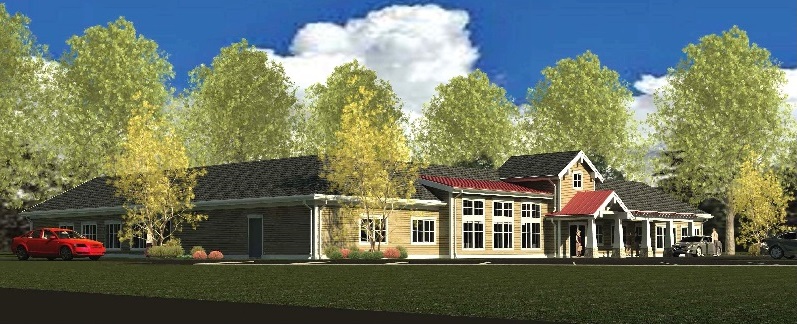 Detailed Floor Plan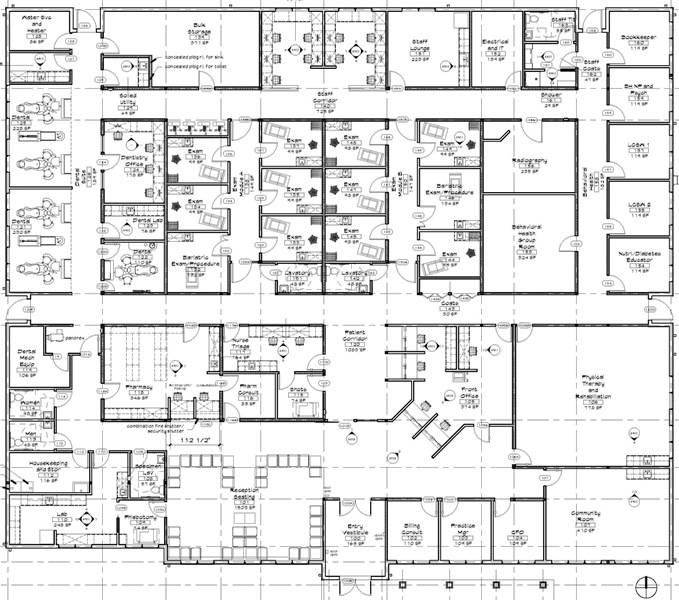 Click to view an image that can be enlarged.
Project Budget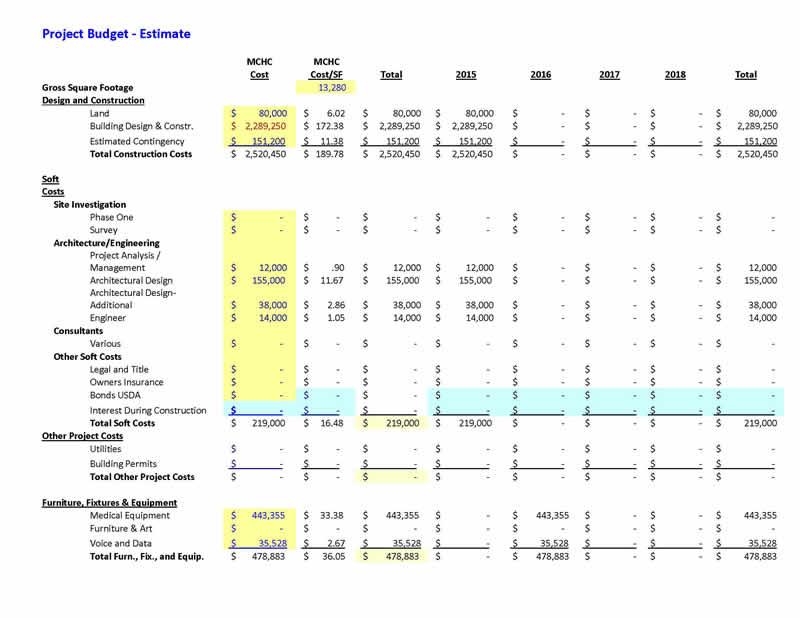 Click to view the full report.