News
Services
Providers
Patients
About Us
History
Volunteer
Great News!
*We are now over 2,000 registered patients! Our next goal is to reach 2,500 patients by January and Additional providers! THANK YOU!

*Welcome! New provider: Maria Nunez Stiglich

* Now Available! Family Planning Services!!!
Click here to learn more!
---
---
First Anniversary Open House Party!
August 5, 2018
Thank You to everyone who came out to help us celebrate!



---
Mascoma Community Health Center
Comprehensive and integrated medical, dental and behavioral health care! Mascoma Community Healthcare offers quality, stability, access, and affordability for all.



Corner of US Route 4 and Roberts Road;
5 miles east of Enfield and 2 miles west of Canaan
---
---
Mascoma Community Health Center
What?
A community owned and operated, non-profit health center that meets health and dental needs.

Where?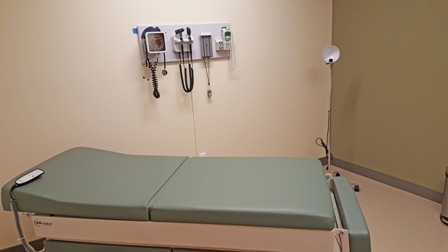 Corner of Route 4 and Roberts Road in Canaan
Why?
°Affordable Costs
°Comprehensive Care – Health, Dental, Labs, and Education.
°Local Control – Local accountability by Local Board of Directors
°Easy Access – Route 4, but not high traffic
°In-Depth Care – More time with staff and more coordination
°Open to anyone – Families, Young, Old, Insured, Un-insured
How do you know it will save money and offer quality?
There are more than 10 community health centers operating in New Hampshire now that save 50% of the cost of primary care and offer high quality, comprehensive care. We are modeling our clinic after their success.
Can I use my insurance?
Yes. The health center will take most major policies.
Can I get insurance?
Yes. Our staff will help you to explore insurance options.
The Nature of Good Health Care
Mascoma Community Health Center offers several general practitioners who are teamed together to give every patient more depth in their care and coverage. The health care providers work as a team with other services of the clinic like lab services.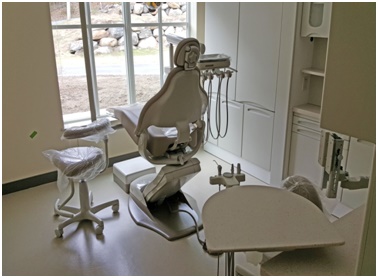 Medical care includes pediatrics, family practice and women's health services
Medical care also includes a dentist and dental hygienists.
Physical Therapy, Pharmacy, Nutrition, Hospice, Home Visits, Behavioral Health, and minor X-Ray services should be available soon.
Medical care is coordinated with hospitals, specialists, local schools, daycares, senior programs, government programs, Veterans Administration, public housing and community assistance programs.
Assistance in getting insurance and maintaining insurance that is affordable is provided.
Access to Good Health Care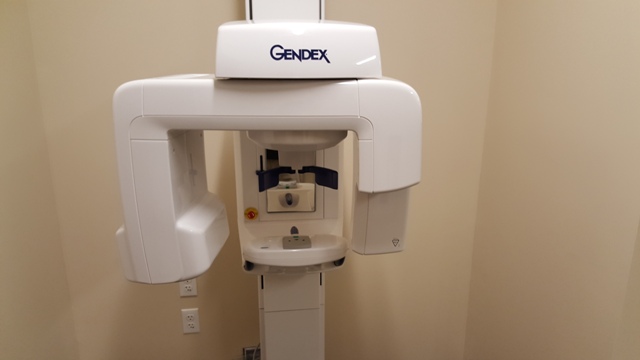 Good health care is local. It serves the entire community and entire families. Care is a matter of choice. There are no requirements for use.
Appointments are readily available and happen in a timely manner. Evening appointments are available. Appointments will allow enough time with the professionals to truly understand and manage health problems.
All patients will have access to local hospitals and specialists as needed.
Mascoma Community Health Center Offers:
Primary Medical Care for all ages


Family Practice


Pediatrics


Sports Medicine


Minor Orthopedics


Geriatric Care


Infants and Children


Women's Health Care


General Gynecology


Minor Skin Procedures - Stitches, etc.


Dental Care


Behavioral/Mental Health Care*


Physical Therapy*


X-ray*


Preventive Health/ Screenings


Care Coordination


Nutrition Services*


Pharmacy*


Health Education and Community Outreach
*Coming Soon!! Please note that not all of our services will be available upon opening. Some, such as our X-ray and Physical Therapy units, will be added as patients and funding allows.
Quality Control of Good Health Care
Good Health Care has built in quality control. We try hard to assure:
an organized health team that integrates patient, doctor, nurse practitioner, lab services, rehab, social services, mental health counseling, pharmaceuticals, nutrition, and dental care


close communication between the patient, the providers and between providers


that the team coordinates external services


full communication with the patient regarding plans, procedures, results and revisions


that the patient shares in the decision making with understanding, cooperation and agreement


that there is sufficient time available for the communication and coordination


independent quality control using a patient advocate to review records and patient history to assure that the goals for communication, understanding, decision sharing and coordination with external services is achieved


integration of team health care around a patient that include the doctor, lab services, rehab, social services, mental health counseling, pharmaceuticals, nutrition, and dental care
Financing Good Health Care
Care that is affordable assures that the cost of professionals, drugs, tests, procedures and rehab are as reasonable as possible and fair for all.
Affordability means we should work for cooperation between community health centers in developing community insurance policies.
Efficient care requires the reduction of waste and duplication of service and offers service in the lowest cost environment (not an emergency room).
The goal is to cut primary care costs and drug costs to reduce and stabilize insurance premiums to keep insurance affordable.
Affordable care includes a sliding scale payment system for those who can't afford insurance or full payment for service based on what they can afford.

Click here to read about the sliding scale discount system.
Accountability in Good Health Care
This clinic is controlled by the users in the community, not by a hospital or the State or federal government or a town government. It is funded by the users with a shared sense of responsibility and shared expense but with generally much lower expense.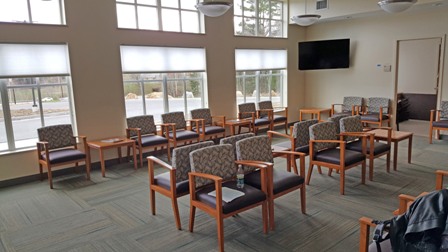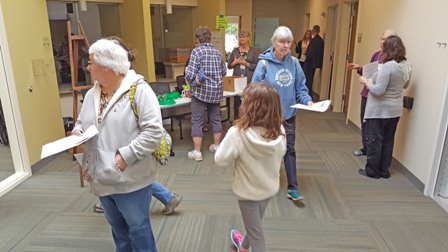 OUR TEAM...
◆ Board of Directors
◆ Clinic Management
Clinical Director
Medical Director
Dental Director
◆ Providers
Doctors
Dentists
Physicians' Assistants
Perinatal Clinical Nurse Specialist


◆Clinical Staff
Nurses
Medical Assistants
Dental Hygienists
Dental Assistants
Care Coordinators
◆Administrative Staff
Patient servicesRepresentatives
Billing/Coding staff
Medical Records staff
Clinical Director

Donna Ransmeier was the first to join the Health Center team. She will serve as Clinical Director for the Health Center and manage everything except for the medical and dental providers who will answer to a Medical Director and Dental Director respectively. Donna recently was employed as Director of Healthcare Information Systems and Quality/Blueprint Project Manager at Little Rivers Healthcare in Bradford, Vermont. Prior to that she worked with Vermont Information Technology Leaders as an eHealth Specialist/Electronic Health Record Implementation Specialist working with the community health centers in Vermont. She has had seven years of experience as the Clinical Care Coordinator for the Concord, Vermont Health Center and Danville, Vermont Health Center where she also served as Behavioral Health Provider/Psychologist. Prior to working in community health centers, she served both Coos and Grafton County Attorneys as the Director of their Victim-Witness Programs over a 13 year period. Donna has a Masters in Clinical Counseling Psychology.
Medical Providers
Dr. Benjamin Gardner from Enfield, is the medical director. He will focus on pediatrics, sports medicine, and family care. Maria Nunez Stiglich, Physician's Assistant, will focus on family care. Cindy Loring, Perinatal Specialist, will provide additional Family Planning Care.
Dr. Ben Gardner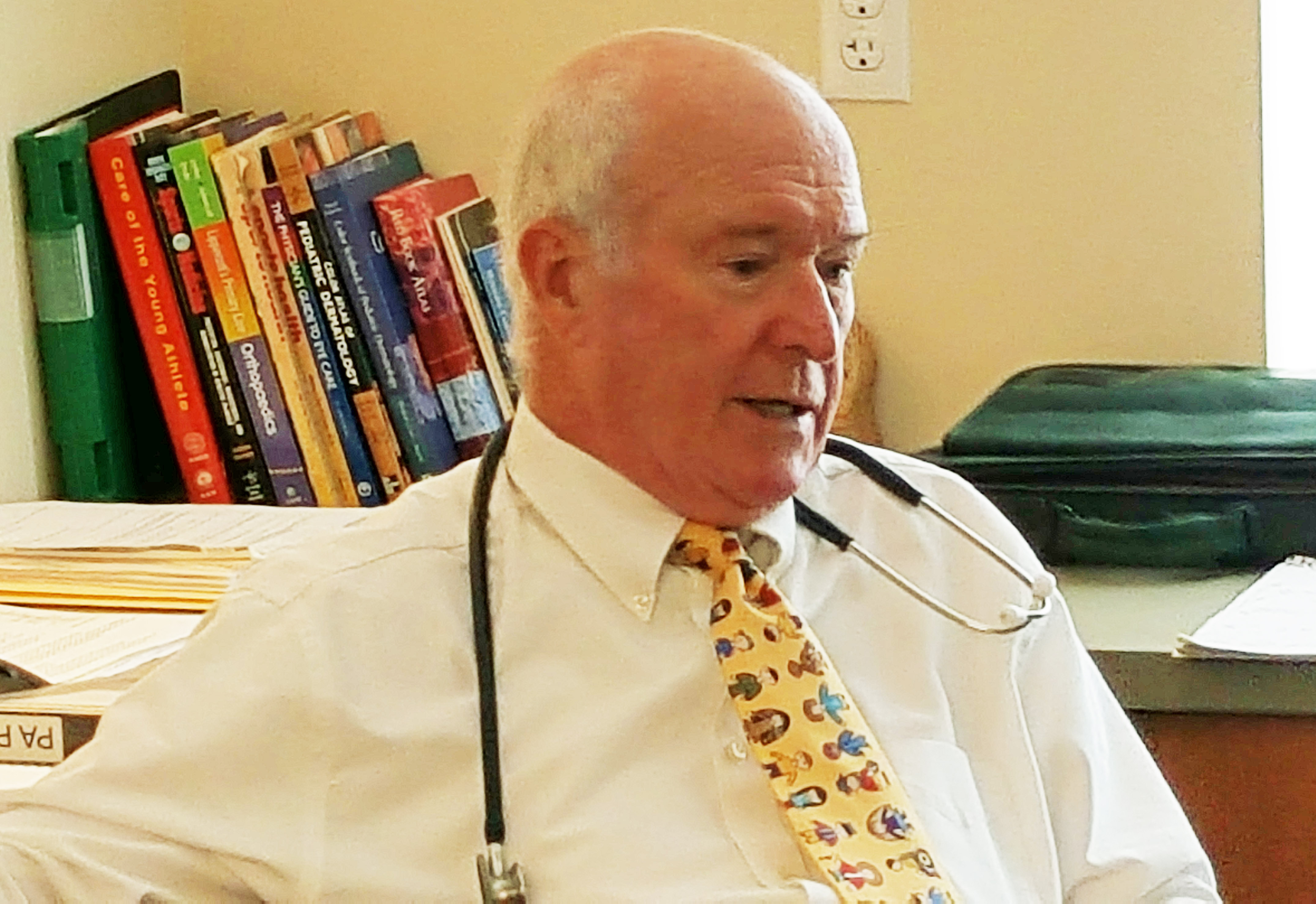 Dr. Ben Gardner has been a doctor since 1996. He will provide family medical care, pediatrics, sports medicine, and minor orthopedics. Most recently, he has served as a physician with Dartmouth College Student Health Services, and Assistant Medical Director at Phillips Exeter Academy. Previously, he served for 16 years as the Medical Director at Choate Rosemary Hall, supervising 19 medical staff serving 850 students and 32 athletic teams. He also served as an Assistant Professor and Clinical Instructor at Yale University. Ben received his undergraduate degree from Princeton University and his medical degree from the Geisel School of Medicine at Dartmouth. Active in sports he continues to coach lacrosse and hockey to Upper Valley youths. Ben now lives in Enfield but has been a long term resident of the area.
Maria Nunez Stiglich, PA-C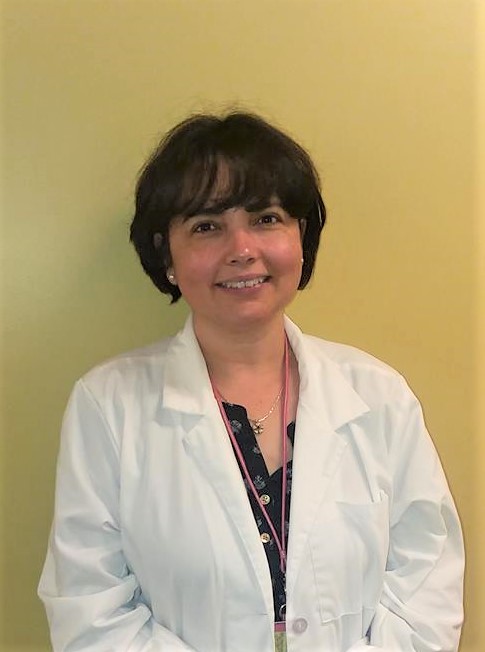 Maria Nunez Stiglich, PA-C has practiced in general medicine for over 7 years. She is a nationally board certified Physician Assistant who completed her Masters in Physician Assistant Studies at Franklin Pierce University in New Hampshire and her Bachelor in Doctor of Medicine at INTEC in the Dominican Republic. Maria and her husband have lived in the Upper Valley area for the past 10 years and are currently residing in Enfield, NH. Maria is bilingual (English and Spanish). She enjoys travel and spending time with her family and dog.
Cindy Loring; MS Nursing, Perinatal Clinical Nurse Specialist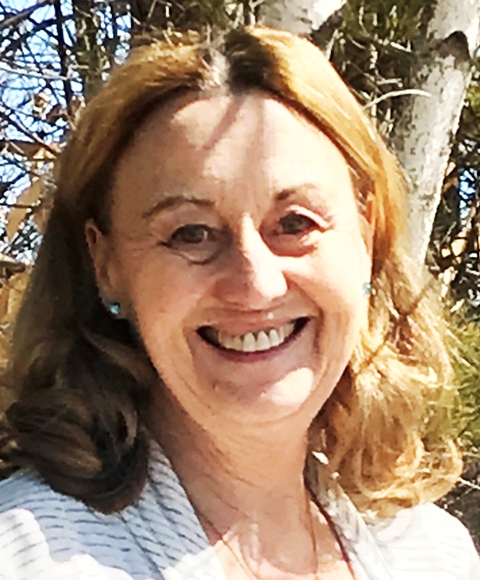 Cindy Loring is a graduate of Boston College School of Nursing, and has a Masters of Science in Nursing and Perinatal CNS. She lives in Enfield, NH. Prior to coming to Mascoma Community Health Center, she was affiliated with the Alice Peck Day Birthing Center and worked as a Clinical Nurse Educator for Brigham and Women's Hospital. Cindy aslo served as part of the nursing faculty at Colby Sawyer College, focusing on Obstetrics and Pediatrics.
---
Dental Providers

Dr. Henry Lemieux, DMD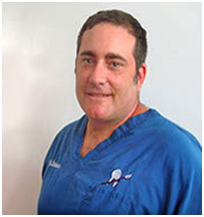 Dr. Henry Lemieux received his DMD degree from Tufts University School of Medicine in 2001. While in dental school he was actively involved within the Boston community donating his time and skills to area homeless shelters, outreach programs, and veterans' homes in an attempt to find proper dental care for these underserved populations. Upon graduation he worked in western MA as an associate in a dental practice and later at Nashua, NH, Dental Connection, a nonprofit community dental health program that meets the dental needs of the uninsured and most vulnerable sectors of our population. For the last year and a half he has donated Mondays to the NH Job Corps Center in Manchester, NH which he has found rewarding and challenging at the same time. New Hampshire lags behind many of the surrounding states in Medicaid funding for much needed dental services for children and adults and Henry looks forward to helping by serving as the Dental Director at Mascoma Community Health Center and meeting the dental needs of Mascoma's communities.
Jeanne-Marie Bolduc, Hygienist
Jeanne-Marie has over 35 years of experience in the dental field. She attended Western Wisconsin Technical Institute in La Crosse, WI and became a Certified Dental Assistant in 1981. She went on to earn her A.S. degree in Dental Hygiene in 1994 at New Hampshire Technical Institute in Concord, NH. Originally from the Tilton/Laconia, NH area she moved to the Upper Valley 8 years ago. Jeanne-Marie is also a certified Tai Chi instructor and can be found teaching Tai Chi in many areas in the Upper Valley. She and her partner, Bill, live in Vermont with their 3 dogs and have been building a house for the past 3 years. When not teaching Tai Chi or working on the house Jeanne-Marie can be found sewing, knitting, crocheting, doll making or wood working.
Caroline Sumner, Dental Assistant
Caroline is a certified Dental Assistant with 34 years of assisting experience. In addition to general dentistry, she is a trained Orthodontic Assistant as well. Caroline has also worked for a private practice dermatologist/surgeon as a surgical assistant/lab technician. Caroline is a resident of Grafton, New Hampshire and grew up in Lebanon, New Hampshire.


Call 603-523-4343 to schedule an appointment!
New Patients Welcome!
You can receive a New Patient Packet by stopping by the health center, emailing director@mascomacommunityhealthcare.org or by clicking here to print one. We look forward to meeting you and meeting your healthcare needs!
Sliding Fee Discount Rate
Mascoma Community Health Center is dedicated to serving all members of the community regardless of income or insurance status. The Health Center will accept most traditional insurance, including Medicare, Medicaid, and Tricare. For people without insurance or insurance with a large deductible and who have limited resources, Mascoma Community Health Center has a fee for service that is discounted based on family size and income – known as a Sliding Fee Discount Rate. Click here to learn more about the discounts.
Do you need HELP with...

...New Patient Paperwork?

...Sliding Fee Scale Application?

...Medicaid or Medicare Applications?

Stop by any
Wednesday, 9:00 am - 12 noon

,
and see our patients Navigators, Jean or Joann
Vision Statement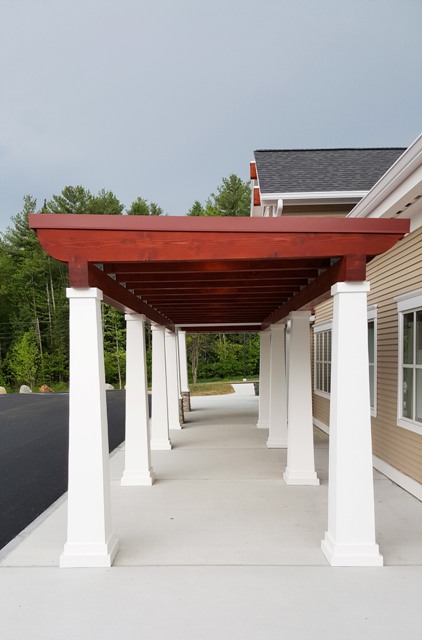 Mascoma Community Health Center promotes health in our communities through our health center, that draws local resources together to provide personal, affordable, accessible, quality care.
Mission Statement
Mascoma Community Healthcare, Inc. is a 501(c) (3) non-profit organization dedicated to:
Operating a health center that will be designed, managed, and supported by the communities it represents


Serve the health needs of the Mascoma Valley which includes Canaan, Dorchester, Enfield, Grafton, Orange and beyond


Provide affordable healthcare regardless of insurance status and based on ability to pay


Mascoma Community Healthcare will provide comprehensive services including primary care, dental, behavioral health, laboratory and pharmacy. Future services envisioned include physical medicine and rehabilitation and x-ray.

The Mascoma Community Health Center will:
Provide the highest quality of care to improve individual and community health


Make access to high quality healthcare practical and affordable


Include individuals and their families in shared decision making regarding their health


Engage individuals, their families and the community to work toward comprehensive health


Assure time for individuals, families, and care team to fully communicate regarding health issues and care plans


Coordinate integrated healthcare with individuals and all care teams


Assure accessible hours for working individuals and families


Support the well-being and needs of our staff and their families


Board of Directors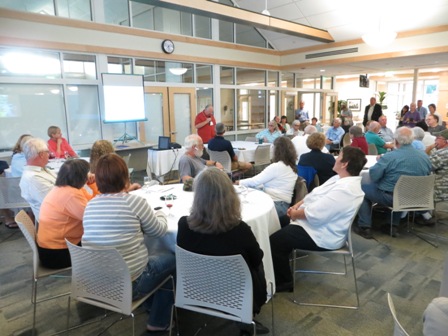 The new Mascoma clinic is owned and operated by a non-profit corporation located in Canaan. The management of the corporation is by a Board of Directors. The Board sets budgets and fees, hires and fires, sets management policy and evaluates the effectiveness of the service.
The Board is organized to include 25 members of which 13 must be patients of the health center.No one receiving compensation may be a voting member of the Board. In the future, nominees for new Directors will be selected by a committee of community members and existing Directors. Suggestions for Directors come from the patients in the communities. Terms for Board members will be two years and staggered.
There are committees reporting to the Board of Directors on various topics, and the committees are composed of Directors and community members who are not Directors.
All Board members, as well as employees, must follow very strict rules prohibiting conflicts of interest.
Board Members
Board Chairman: Dale Barney (603)523-4407
Dale Barney, Canaan
Scott Berry, Canaan
Kris Briand, Enfield
Barbara Dolyak, Canaan
Tim Jennings, Enfield
Ashley King, Enfield
Sean Murphy, Canaan
Michael Paine, Ex-Officio, Canaan
Mary Paquette, Canaan
Curtis Payne, Enfield
Denis Salvail, Canaan
Mike Samson, Canaan
Alice Schori, Canaan
Louis Shelzi, Canaan
Peter Thurber, Canaan
Andrew Ware, Grafton
Karen Wolk, Canaan


We have a very talented team!
Read their BIOGRAPHIES here!
How an Idea Became a Reality . . .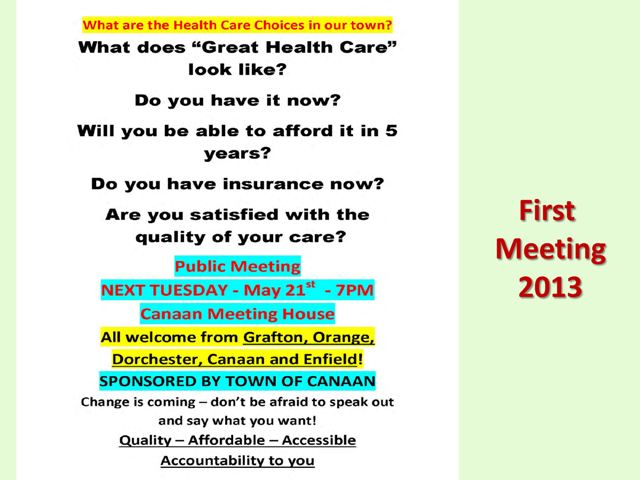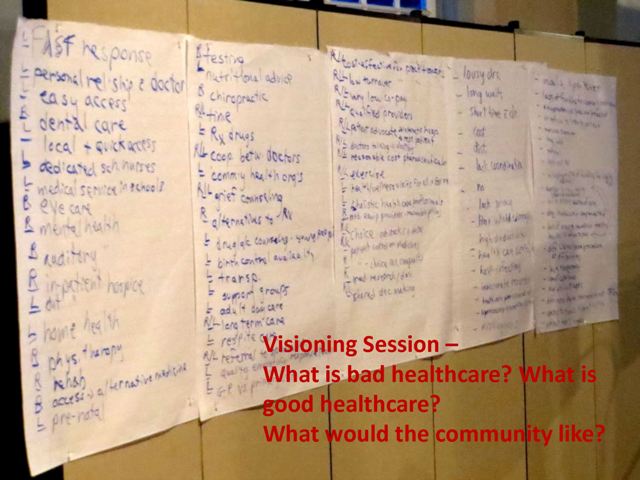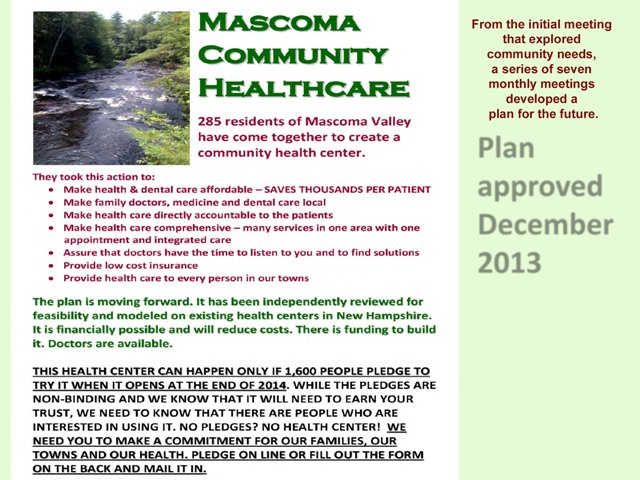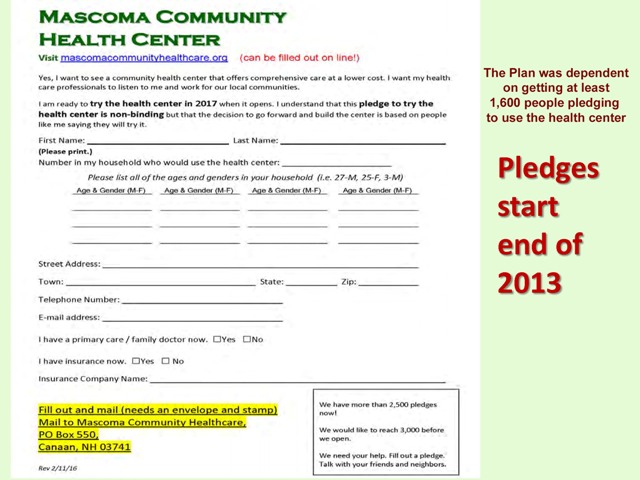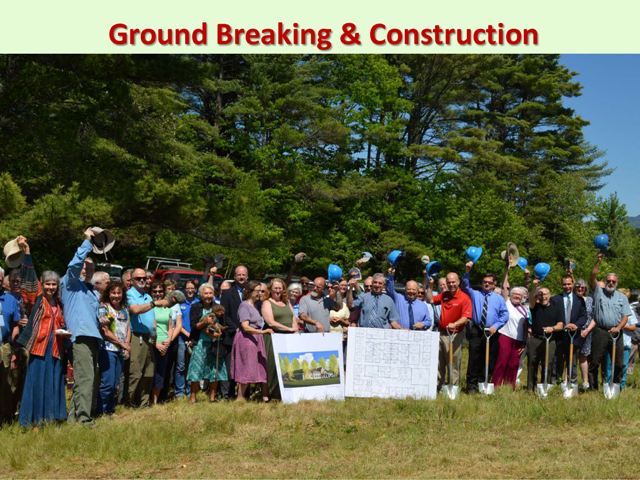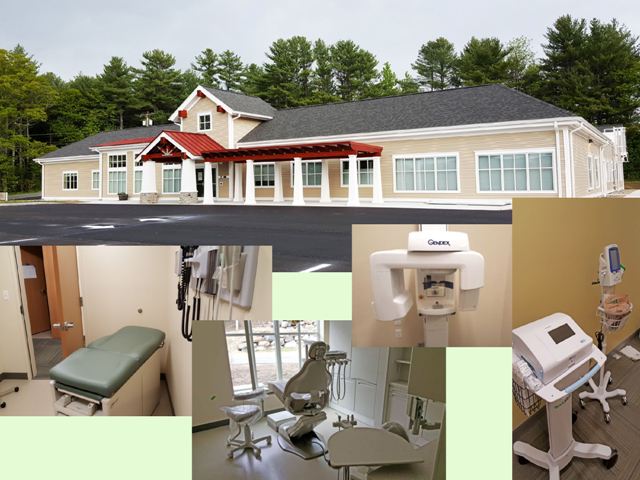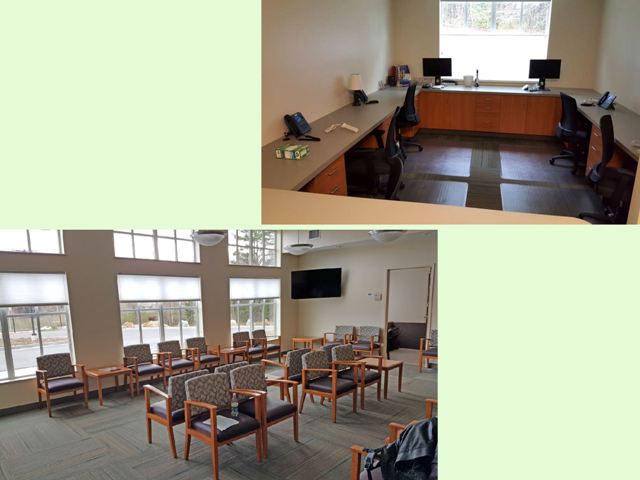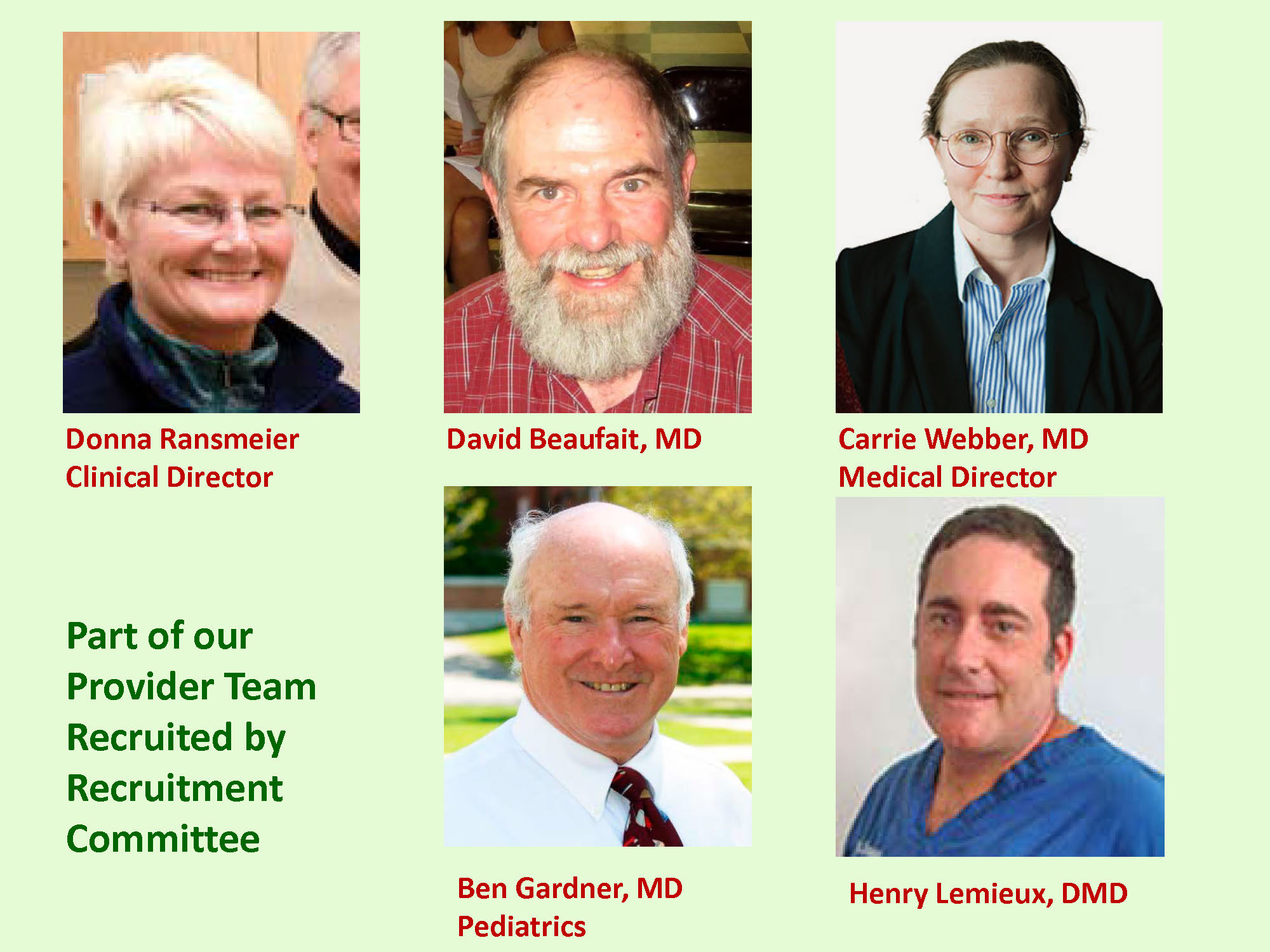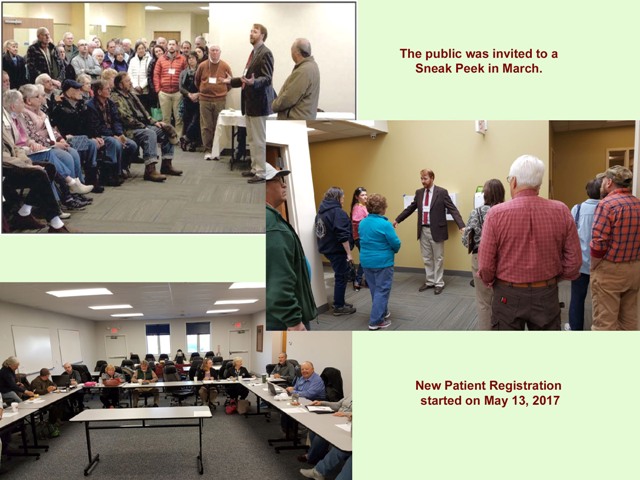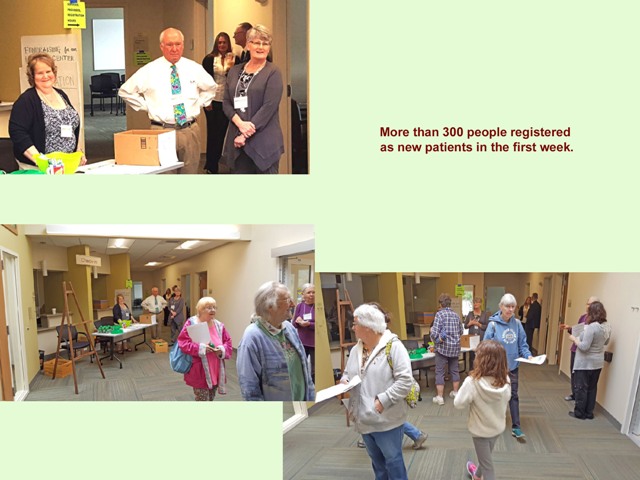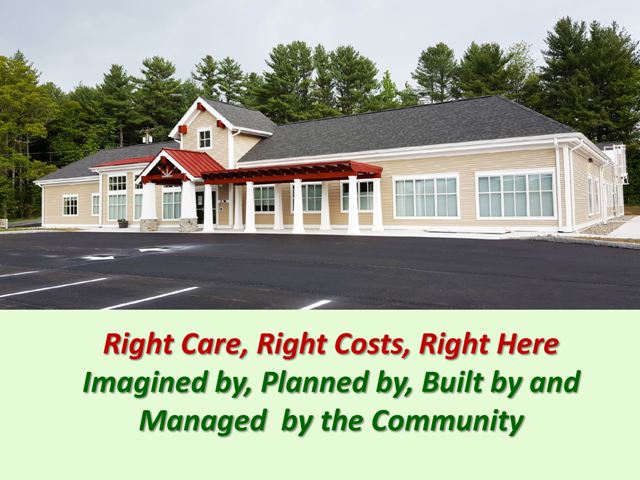 Volunteers Needed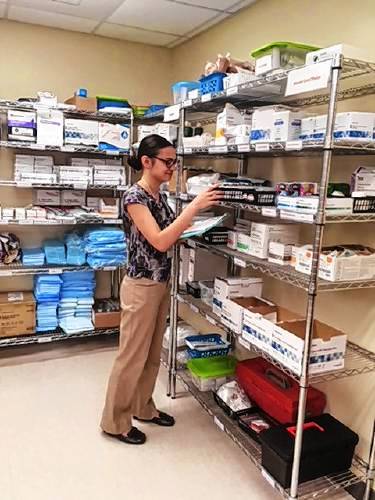 If you would like to contribute your time and talents towards making our community health center an even better service to your families and neighbors, please consider volunteering. We currently have the following volunteer needs:
Administrative Volunteers: during working hours, M-F, and engaged in one or more of the following activities:
Stocking exam rooms with supplies


Checking supplies for expiration dates


Assisting with inventory management


Filing/copying/collating


General "sprucing" up (waiting room, common areas, outdoor entrances, etc.)


Assisting patients to sign up for Medicaid


Restocking of patient education materials


Clinical Volunteers: are you retired or semi-retired from the health care industry? We may be able to use your skills under certain circumstances.
Development Volunteers: our Development Committee can use help with:
Special events -- assist with planning, promoting, and managing logistics for special presentations, health fairs, luncheons, etc.


Patient outreach – assist with manning our community events booth, meeting community groups, and reaching out to individuals.


Communications and marketing – are you good at designing brochures and posters? Have experience with social media?


If you would like more information, please contact Tim Jennings at 603-443-0279 or tjennings@cardigan.org