News
Services
Providers
Patients
About Us
Volunteer
Welcome New Staff!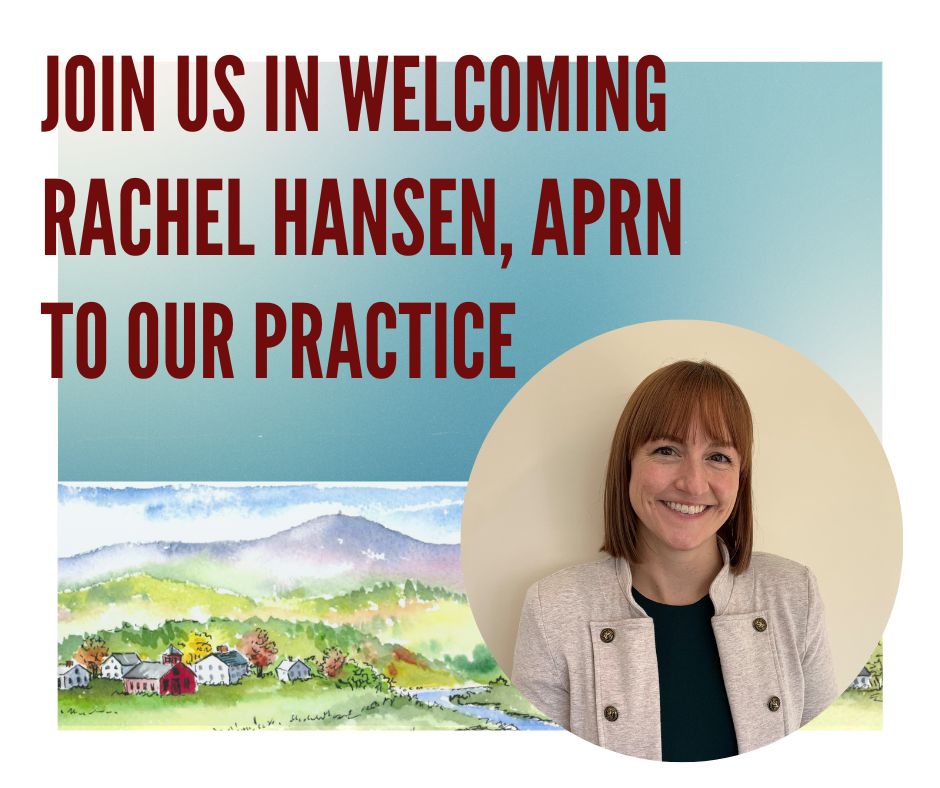 We're excited to announce that Rachel Hansen, APRN has joined the staff at Mascoma Community Health. Rachel started her career with us in September after graduating from Rivier University. Prior to that, she was a registered nursing for several years at Dartmouth Health.
Rachel is a member of the Canaan community along with her husband and daughter. In her free time, she enjoys coaching basketball and spending time in the woods with her family and wirehaired pointer, Griffon.
To schedule with Rachel, give us a call at (603)523-4343.




New Patients
We are happy to announce that we are accepting new primary care patients at Mascoma Community Health.
To start your care with us, please complete our new patient paperwork and return to our office at your convenience. The new patient packet can be found on the Patients Tab or feel free to swing by the office.




Mascoma Community Health Center
Offers COVID-19 Testing!
The Mascoma Community Health Center offers on-demand testing for COVID-19. If you are currently feeling sick and worried it might be COVID-19, please give us a call at 603-523-4343 to set up an appointment and test. We will take care of you!
Helping You Stay Safe - Telehealth
at Mascoma Community Health Center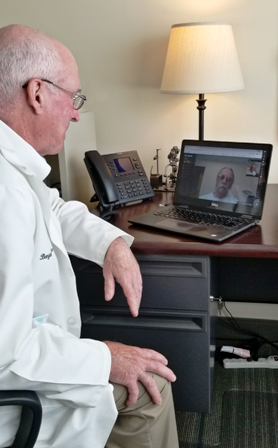 Mascoma Community Health Center can now offer you a real-time office visit in the safety of your home using your computer, smartphone, ipad or regular phone. It is just like a real office visit with only a few limitations (for example, we can't take your temperature but you can do it for us). It is called Doxy.me and is simple as pie:
1. Call 523-4343 and we will schedule an appointment just like normal;
2. We send you an email confirming the appointment that contains the Doxy.me link and an easy to understand YouTube video;
3. At the time of your appointment you click on the link and are taken to an online 'Waiting Room' until,
4. Your provider brings you into the virtual 'Exam Room' for your visit.
This is a great way we can help you with all your health concerns while at the same time keeping everyone safe. If you are interested in checking out the technology go to https://doxy.me/patients
If you don't have a computer or smart-phone, and would just prefer speaking to your provider over the phone, don't worry, we can set up a Telehealth phone appointment for you just as easily.
Remember, your health is important to us and we want to be here for you during these challenging times.
Sincerely,
The Staff at Mascoma Community Health Center
Click HERE to view as a PDF

**********************************
Great News!

*We are now over 5,800 registered patients! Our next goal is to reach 6,000 patients by December 2022! THANK YOU!

*Check out our providers on the Providers Tab!

*Are you an employer that would like to help your employees with their health care costs? Check out a new employer plan by clicking here. The advantage is an across the board 25% discount on all care.
---
Mascoma Community Health Center
Comprehensive and integrated medical, dental and behavioral health care! Mascoma Community Healthcare offers quality, stability, access, and affordability for all.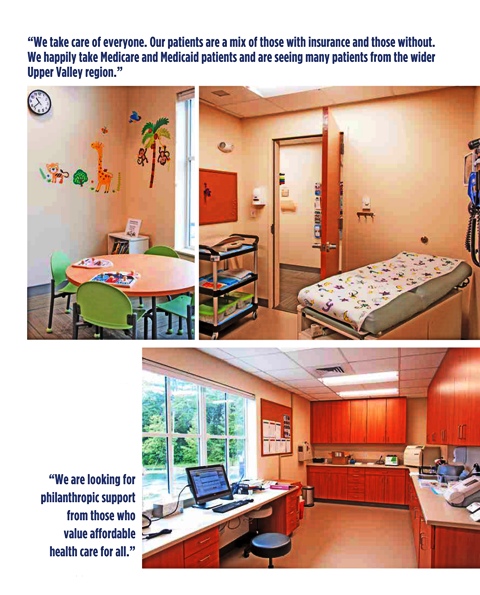 ---

---
Mascoma Community Health Center
What?
A community owned and operated, non-profit health center that meets health and dental needs.

Where?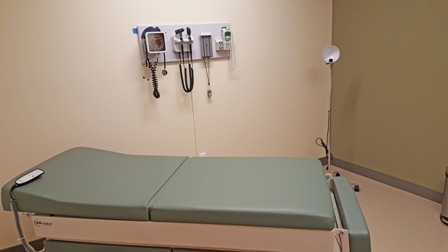 Corner of Route 4 and Roberts Road in Canaan.
5 miles east of Enfield and 2 miles west of Canaan
Why?
°Affordable Costs
°Comprehensive Care – Health, Dental, Labs, and Education.
°Local Control – Local accountability by Local Board of Directors
°Easy Access – Route 4, but not high traffic
°In-Depth Care – More time with staff and more coordination
°Open to anyone – Families, Young, Old, Insured, Un-insured
Can I use my insurance?
Yes. The health center will take most major policies.
Can I get insurance?
Yes. Our staff will help you to explore insurance options.
The Nature of Good Health Care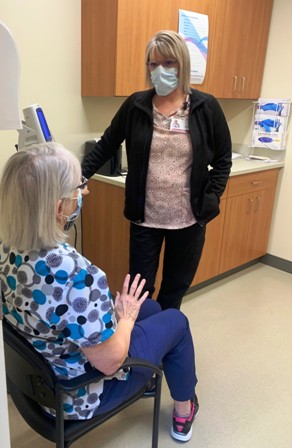 Mascoma Community Health Center offers several general practitioners who are teamed together to give every patient more depth in their care and coverage. The health care providers work as a team with other services of the clinic like lab services.
Medical care includes pediatrics, family practice and women's health services.
Medical care also includes a dentist and dental hygienists.
Physical Therapy, Pharmacy, Nutrition, Hospice, Home Visits, Behavioral Health, and minor X-Ray services should be available in the future.
Medical care is coordinated with hospitals, specialists, local schools, daycares, senior programs, government programs, Veterans Administration, public housing and community assistance programs.
Assistance in getting insurance and maintaining insurance that is affordable is provided.
Access to Good Health Care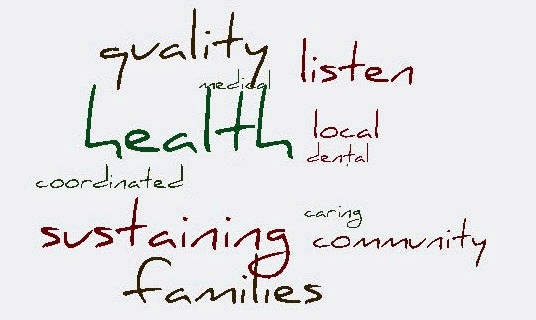 Good health care is local. It serves the entire community and entire families. Care is a matter of choice. There are no requirements for use.
Appointments are readily available and happen in a timely manner. Evening appointments are available. Appointments will allow enough time with the professionals to truly understand and manage health problems.
All patients will have access to local hospitals and specialists as needed.
Mascoma Community Health Center Offers:
Primary Medical Care for all ages


Family Practice


Family Planning


Pediatrics


Sports Medicine


Minor Orthopedics


Geriatric Care


Infants and Children


Women's Health Care


General Gynecology


Minor Skin Procedures - Stitches, etc.


Dental Care: temporarily suspended


Behavioral/Mental Health Care*


Physical Therapy*


X-ray*


Preventive Health/ Screenings


Care Coordination


Nutrition Services*


Pharmacy*


Health Education and Community Outreach
*Coming Soon!! Please note that not all of our services are currently available. Some, such as our X-ray and Physical Therapy units, will be added as patients and funding allows. We are still searching for a new dentist to work in our practice. We will not be able to restart the dental practice until staff is hired.
Quality Control of Good Health Care
Good Health Care has built in quality control. We try hard to assure:
an organized health team that integrates patient, doctor, nurse practitioner, lab services, rehab, social services, mental health counseling, pharmaceuticals, nutrition, and dental care


close communication between the patient, the providers and between providers


that the team coordinates external services


full communication with the patient regarding plans, procedures, results and revisions


that the patient shares in the decision making with understanding, cooperation and agreement


that there is sufficient time available for the communication and coordination


independent quality control to review records and patient history to assure that the goals for communication, understanding, decision sharing and coordination with external services is achieved


integration of team health care around a patient that include the doctor, lab services, rehab, social services, mental health counseling, pharmaceuticals, nutrition, and dental care
Financing Good Health Care

Care that is affordable assures that the cost of professionals, drugs, tests, procedures and rehab are as reasonable as possible and fair for all.
Affordability means we should work for cooperation between community health centers in developing community insurance policies.
Efficient care requires the reduction of waste and duplication of service and offers service in the lowest cost environment (not an emergency room).
The goal is to cut primary care costs and drug costs to reduce and stabilize insurance premiums to keep insurance affordable.
Affordable care includes a sliding scale payment system for those who can't afford insurance or full payment for service based on what they can afford.

Click here to read about the sliding scale discount system.
Accountability in Good Health Care
This clinic is controlled by the users in the community, not by a hospital or the State or federal government or a town government. It is funded by the users with a shared sense of responsibility and shared expense but with generally much lower expense.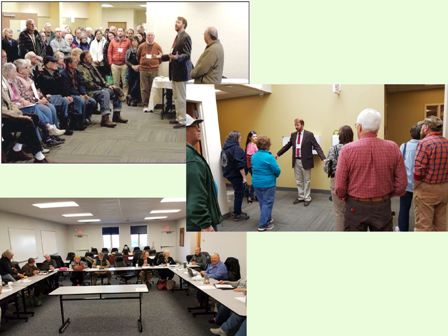 Mascoma Community Health Center Executive Director
Scott A. Berry, MS


Mr. Berry has been involved with Mascoma Community Health Center since its early stages. He co-authored the successful grant application to USDA, winning $3.4M in long-term low interest loans to build and equip the Health Center. He has served on the Board since 2016 and assumed the role of Executive Director in March 2022.

Mr. Berry has held a variety of senior management positions in health care quality and clinical operations in Dartmouth-Hitchcock, Geisel School of Medicine, the Northern New England Accountable Care Collaborative, and the Geisinger Health System. Scott is a graduate of Williams College, Williamstown, MA and The Dartmouth Institute for Health Policy & Clinical Practice. He grew up in the Upper Valley and is now a resident of Enfield, NH
Mascoma Community Health Center Medical Care Team
Ben Gardner, MD, Medical Director
Ben has been a doctor since 1996. He provides family medical care, pediatrics, sports medicine, and minor orthopedics. He serves as the school doctor for Cardigan Mountain School as well as the health center's Medical Director. He previously served as a physician with Dartmouth College Student Health Services, and Assistant Medical Director at Phillips Exeter Academy. He served for 16 years as the Medical Director at Choate Rosemary Hall, supervising 19 medical staff serving 850 students and 32 athletic teams. He also served as an Assistant Professor and Clinical Instructor at Yale University. Ben received his undergraduate degree from Princeton University and his medical degree from the Geisel School of Medicine at Dartmouth. Active in sports, he continues to coach lacrosse and hockey to Upper Valley youths. Ben lives in Enfield.
"I'd be honored to welcome you and your family into the Mascoma health center, where you'll find a caring team of providers ready to get to know you."
Isabel Watts, MSN, APRN, FNP-BC Family Nurse Practitioner
Isabel received her BSN and MSN from Massachusetts General Hospital Institute of Health Professions. Isabel is passionate about preventative medicine, patient education, pediatrics, and integrated behavioral health care. She is also trained in mindfulness techniques for stress reduction. She enjoys cooking, backpacking, reading fiction and popular science, and botanical illustration.
"I love nursing because it combines compassionate care with scientific thinking and problem-solving. I enjoy building collaborative relationships with patients and making them feel heard, believed, and supported."
Rachel Hansen, MSN, APRN
Rachel felt a calling to help people and give back to her community after traveling in South Africa and volunteering as the high school boys' basketball coach in the local township of Kayamandi. She entered the field of nursing and received her BSN from the Massachusetts College of Pharmacy and Health Sciences. After practicing for many years at Dartmouth-Hitchcock in trauma, orthopedics, and inpatient medical-surgical units, Rachel entered the family nurse practitioner program at Rivier University. While continuing to work full-time, Rachel successfully completed her studies she was awarded her MSN and became a Board Certified Advanced Practice Registered Nurse (APRN). During the program Rachel and her husband welcomed a baby girl. In her free time, Rachel is a volunteer high school varsity girls' basketball coach at Kearsarge Regional High School, and loves to spend time in the woods with her family and wirehaired pointing griffon.
"I am passionate about providing quality and compassionate care to my local community and am beyond excited to be a part of the Mascoma Community Health family."
Nettie Olson, Registered Nurse
Nettie is a Registered Nurse with over 35 years of experience including post-surgical care, pediatrics, and family practice. Most of her career was spent at the Dartmouth Hitchcock Pediatric/Adolescent clinic from 1994 until retiring as Nurse Manager in 2016. In Fall 2016, she spent 2 years as a staff nurse in General Internal Medicine and Family Practice at DHMC, and then came to work at Mascoma Community Clinic as a per diem nurse. Nettie lives in Canaan.
Julie Burse, CMA
After graduating from Webster College, Ocala FL in 1998 with an Associates of Science in Medical Assisting degree, Julie ventured to New England to begin practice. She moved to the Upper Valley in 2004 and currently resides in Enfield, NH. Julie has been practicing as a Medical Assistant for over 20-years and has extensive experience in Family Medicine and Dermatology. Julie joined the MCHC staff in 2021 and has become an integral part of the care team. Julie enjoys the outdoors and is an aspiring kick-boxer.
Diane Hackeman, Licensed Nurse Assistant
Diane has been a Licensed Nurse Assistant for about 17 years. She has extensive work experience, having worked in New London and Boscawen nursing homes, taking care of all aspects of the patient's health and daily activities. She has been with the Mascoma clinic for about a year. She has a variety of clinical jobs including patient intake, taking inventory of all clinic supplies, and helping to support other clinical staff. She is a 5th generation Danbury, NH resident.
Alyssa Grace, LNA / MA
Alyssa is the newest member of the MCHC care team. She received her Licensed Nursing Assistant degree in 2012 and went on to become 'Licensed Nursing Assistant of the Year' in 2015 for Dartmouth Hitchcock. After 5-years with the Emergency Department at Dartmouth Health, Alyssa decided she wanted to explore primary care and joined the local urgent care center. Here she expanded her experience and knowledge in the treatment of a variety of emergency care issues patients face every day. Her decision to join the MCHC staff was driven by her desire to develop long term care relationships with our patients. Alyssa currently lives in Sunapee NH. She enjoys trying new recipes and spending time at the beach.
Mascoma Community Health Center Dental Care Team
Dental Service has been temporarily suspended until a new dental provider can be hired.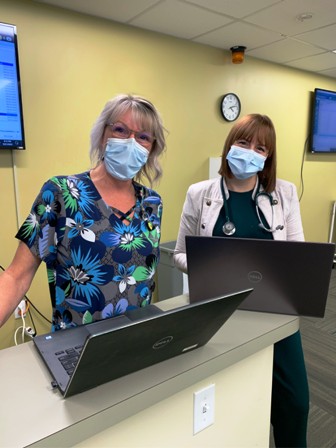 Call 603-523-4343 to schedule an appointment!
Sliding Fee Discount Rate
Mascoma Community Health Center is dedicated to serving all members of the community. The Health Center will accept most traditional insurance, including Medicare, Medicaid, and Tricare. For people without insurance or insurance with a large deductible and who have limited resources, Mascoma Community Health Center has a fee for service that is discounted based on family size and income – known as a Sliding Fee Discount Rate. Click here to learn more about the discounts.
Vision Statement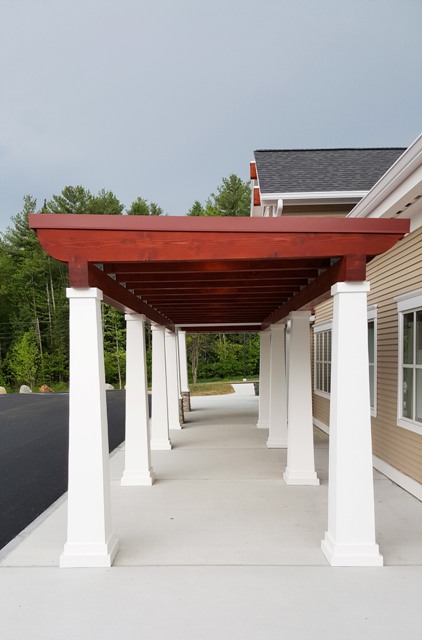 Mascoma Community Health Center promotes health in our communities through our health center, that draws local resources together to provide personal, affordable, accessible, quality care.
Mission Statement
Mascoma Community Healthcare, Inc. is a 501(c) (3) non-profit organization dedicated to:
Operating a health center that will be designed, managed, and supported by the communities it represents


Serve the health needs of the Mascoma Valley which includes Canaan, Dorchester, Enfield, Grafton, Orange and beyond


Provide affordable healthcare regardless of insurance status and based on ability to pay


Mascoma Community Healthcare will provide comprehensive services including primary care, dental, behavioral health, laboratory and pharmacy. Future services envisioned include physical medicine and rehabilitation and x-ray.

The Mascoma Community Health Center will:
Provide the highest quality of care to improve individual and community health


Make access to high quality healthcare practical and affordable


Include individuals and their families in shared decision making regarding their health


Engage individuals, their families and the community to work toward comprehensive health


Assure time for individuals, families, and care team to fully communicate regarding health issues and care plans


Coordinate integrated healthcare with individuals and all care teams


Assure accessible hours for working individuals and families


Support the well-being and needs of our staff and their families


---
Share in the Community



Support the Karen Wolk Endowment Fund through the NH Charitable Foundation
---
Board of Directors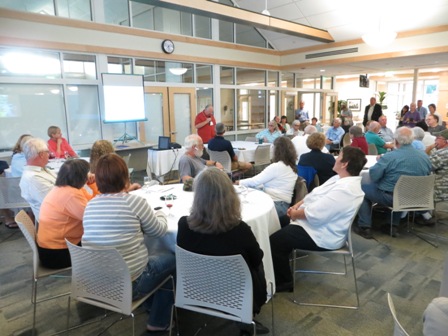 The new Mascoma clinic is owned and operated by a non-profit corporation located in Canaan. The management of the corporation is by a Board of Directors. The Board sets budgets and fees, hires and fires, sets management policy and evaluates the effectiveness of the service.
The Board is organized to include 25 members of which 13 must be patients of the health center.No one receiving compensation may be a voting member of the Board. In the future, nominees for new Directors will be selected by a committee of community members and existing Directors. Suggestions for Directors come from the patients in the communities. Terms for Board members will be two years and staggered.
There are committees reporting to the Board of Directors on various topics, and the committees are composed of Directors and community members who are not Directors.
All Board members, as well as employees, must follow very strict rules prohibiting conflicts of interest.
Board Members
Board Chairman: Sandra Hayden, Canaan
Richard Fox, Canaan
Matthew Mackwood, Canaan
Sean Murphy, Canaan
Chris Partain, Grafton
Denis Salvail, Canaan
Mike Samson, Canaan
Louis Shelzi, Canaan
Katie Silvius, Enfield
Charles Townsend, Canaan
Bill Warren, Enfield
Karen Wolk, Canaan
Scott Berry, Enfield - Ex Officio


We have a very talented team!
Read their BIOGRAPHIES here!
Volunteers Needed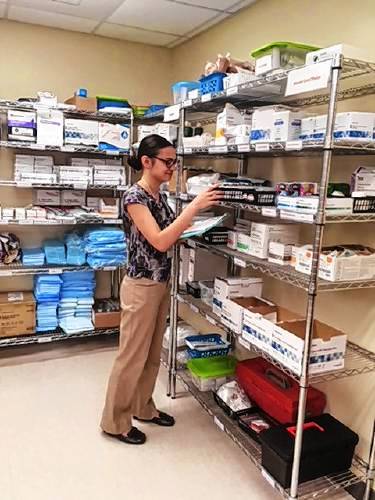 If you would like to contribute your time and talents towards making our community health center an even better service to your families and neighbors, please consider volunteering. We currently have the following volunteer needs:
Administrative Volunteers: during working hours, M-F, and engaged in one or more of the following activities:
Stocking exam rooms with supplies


Checking supplies for expiration dates


Assisting with inventory management


Filing/copying/collating


General "sprucing" up (waiting room, common areas, outdoor entrances, etc.)


Assisting patients to sign up for Medicaid


Restocking of patient education materials


Clinical Volunteers: are you retired or semi-retired from the health care industry? We may be able to use your skills under certain circumstances.
Development Volunteers: our Development Committee can use help with:
Special events -- assist with planning, promoting, and managing logistics for special presentations, health fairs, luncheons, etc.


Patient outreach – assist with manning our community events booth, meeting community groups, and reaching out to individuals.


Communications and marketing – are you good at designing brochures and posters? Have experience with social media?


If you would like more information, please contact us.